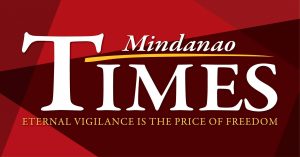 MEMBERS of the Toril Police Station collared a Canadian during an operation against illegal drugs at Wallnut Street, Brgy 76-A on Monday afternoon.
Major Michael Uyanguren, police station commander, identified the foreign suspect as Matthew James Leblanc 40, single, and temporarily residing at the house which was the target of the operation.
Uyanguren said Leblanc was considered as among the top suppliers of illegal drugs in the region.
During the operation, a member of the team pretended to buy a sachet of shabu from the suspect for P2,000.
As the suspect was handing the illegal substance to his buyer, other members of the team snared him. Aside from about P14,000 in shabu, also seized from the suspect were paraphernalia used in the illegal drug trade and a mobile phone
The suspect was immediately detained at the police station as a criminal case has been filed against before the Regional Trial Court.