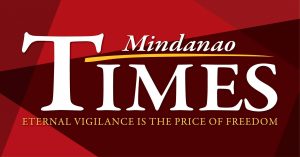 SOLDIERS of the 27th Infantry Battalion recovered three high-powered firearms and other belongings of members of the New People's Army (NPA) after a 30-minute encounter Sunday in Paquibato District.
First Lieutenant Gen Adrian Gautane, Civil- Military Operation (CMO) officer of the battalion, said a team of soldiers from the battalion encountered members of the Guerilla Front 55, Sub Regional Command 5, Southern Mindanao Regional Committeeunder Arian Jane Ocheta Ramos Alias Marikit in Sitio Pigdalahan, Barangay Pandaitan which resulted in the encounter.
As no one was hurt from the side of the soldiers, Gautane believed some rebels died in the clash, the fifth between the two sides last month.
The military official claimed that the clashes were an indications that the rebels were losing support of the masses in areas, exposing their vulnerability.
Gautane said the communities have started abandoning the rebels as they have become beneficiaries of government programs and have been enlightened that the rebels were deceiving them.
Lt. Col. Victorino Seño, battalion commander, said his unit will continue its efforts in running after the rebels.
"With the concerted efforts of the government spearheaded by the City Government of Davao, I am optimistic that local communist armed conflict will soon end in the area of operations, " Seño said.