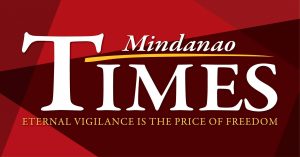 THE regional office of the Bureau of Jail Management and Penology (BJMP) has tightened its measures against COVID-19 as placing the Maa City Jail in lockdown has not prevented the entry of the virus.
"Hinahanap pa po namin as to the index of the transmission," said Jail Inspector Daniel David, regional health chief of BJMP 11, in an online press conference yesterday as 68 inmates and eight personnel were found positive of the virus as of Friday..
This developed as the agency has mobilized its teams not just to trace down those who might have been exposed to those infected with the virus but also to identify its carriers as 68 of the 160 inmates who underwent reverse transcription polymerase chain (RT-PCR) tests were found infected.
Those infected with the virus are isolated in a facility that can accommodate 100 persons, he added, even as they were asymptomatic.
"We have conducted through investigation and contact tracing," said David even as he added that eight of the personnel were also infected.
He said that personnel who were infected have been placed in an isolation area and have been given proper medical attention as they are just waiting for their transfer to a Department of Health treatment facility. One of them was already transferred to a treatment facility as of Monday morning.
He confirmed that the detention facility has been placed on lockdown since March after an inmate who died was found infected with the virus.
The inmate, who was also suffering from kidney failure, died at the Southern Philippines Medical Center. The test result, which was known after his death, revealed that he was infected with the virus.
But officials said measures have been put in place to ensure that other people in the facility are protected from the virus as only those in the male dormitory, which has about 1,700 in population, were infected.
Among the key measures at present, said David, is that those who are sent to the facility can only be admitted after undergoing RT-PCR tests. Those who are found positive of the virus are brought to other government-run facilities for treatment.
Those who are admitted, even if they are negative of the virus, are still made to undergo isolation at the facility for 14 days.
The BJMP has also established an incident command centerm headed Jail WardenIan Glenn Ocmen, which coordinates with its Health Service Division in instituting a contingency plan to arrest the spread of the virus.
It has also ensured that both the inmates and personnel follow the minimum health standards like regular handwashing and regular bathing. Personnel are also provided with personal protective equipment to ensure that they would not get exposed to those infected with the virus, and if they did, they would not expose themselves to those inmates who are healthy.
Inmates are also provided with proper nutrition and are made to undergo regular exercises, while the vulnerable group, like senior citizens and those with co-morbidities, are separated from the rest and are regularly monitored.
Personnel who are scheduled to leave the facility are also made to undergo 14-day quarantine before they are allowed to visit their families.
David said inmates have been monitored constantly so that if anyone gets close contact with someone who has been infected, the person can be isolated, subjected to a check and treated if found positive of the virus.