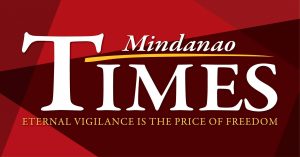 HEALTH Undersecretary Abdullah Dumama Jr. yesterday confirmed the arrival of 54 health volunteers who will help the city in its fight against the COVID-19 pandemic, particularly in the implementation of the Aggressive Community Testing (ACT)
In an online press conference, Dumama said the augmentation team will help in the implementation of a plan to curb the spread of the virus.
"Target ng National Task Force ACT is at least 10,000 individuals or samples not only in the city but also in other areas (of the region)," said Dumama, adding that samples that will be collected in the city will be sent to Cebu, where some of the personnel are from, so that "SPMC (Southern Philippines Medical Center ) will not be overwhelmed.
He added that those volunteers from Northern Mindanao and National Capital Region, will be assigned to the SPMC as Dr. Ricardo Audan, head of the medical facility, said the hospital will add 25 more beds dedicated to patients infected with the virus.
Those volunteers from Cebu, about 25, will be assigned to private hospitals who need additional nurses for COVID-19, he added.
Last week, around 25 medical team from the Armed Forces of the Philippines (AFP) arrived in the city as part of the group that will help the local medical frontliners at the SPMC and other treatment facilities.
President Rodrigo R. Duterte placed the city back under General Community Quarantine until yesterday. The national government did not come up with a new quarantine category for the city as of press time.
The schedule of the aggressive community testing, which will start today, is as follows:
Dec. 1-Talomo Central District – testing center will be at Shanghai Gym: and Toril A&B testing near Toril Health Center.
Dec. 2– Talomo South will be done in Central Park gym; Talomo north is at S. I. R Phase 2 Gym; and District A at Bankerohan Gym.
Dec. 3-Tugbok will be done in Mintal Gym and Buhangin District at Buhangin Gym.