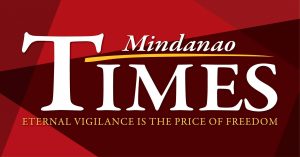 MAYOR Sara Z. Duterte has nixed the call to place the entire city on lockdown to eliminate the threat of COVID-19,
"Sa Davao City TF (Task Foroce) on Covid-19, dili ingon ana ang direction sa among discussion. Dili ka maglockdown ug less than 14 days. Second, dili siya maka solve sa problem sa transmission kay di ka pwede maglockdown og dugay na panahon," Duterte said last weekend over the city government-run Davao City Disaster Radio.
She said the lockdown concept, where no one is allowed to enter or exit the place, "it will not solve the problem on transmission" as people also need to work.
What the city has done, she is intensifying the information campaign so that residents would realize that non-essential travels and other similar activities would help curb the spread of the virus.
"Pakusgan nato ang atong Stay Home campaign. We will encourage them to stay home and stay online," she added.
Last week President Rodrigo R. Duterte, the mayor's father, placed the city back on General Community Quarantine (GCQ) from Modified General Community Quarantine (MGCQ) after it was noted that the number of cases was increasing.
Under the latest directive, the city will be under GCQ until today, but the mayor urged the public that it might get extended dependent on the recommendation of the experts
.
"Wala pa ko kabalo sa ilang recommendation. Pero as I said previously, mas maayo mag-expect na sila ug GCQ karong December and maybe beyond December," she added.
As of Saturday, the regional office of the Department of Health reported of the 2,696 tested, there were 172 new cases in the region, 99 of them from the city, 30 from Davao del Norte, 24 from Davao del Sur, 11 from Davao Oriental, six from Davao de Oro, and two from Davao Occidental.
Of the new cases, majority are local transmissions at 167, four were locally stranded individuals, and one is a returning overseas Filipino.