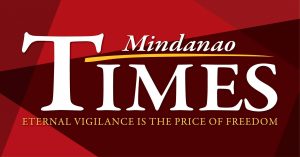 LAW ENFORCERS arrested 11 individuals for illegal cockfight in Barangay Tawan-Tawan Baguio District on Saturday.
Major Milgrace Driz, chief of the Criminal Investigation and Detection Group -Davao City Field Unit (CIDG-DCFU), identified those arrested as Ricky Eballe Ako, Emmanuel Tiangco, Philip Mayoe Saladio, Ariel Lopez, Ronald Alforque Basan Jr., Charlito Guhiling Canoy, Emeriti Abad Taliping, Reynaldo Ongue Ramos, Jeanne Vincent Fuentes Hamili, Marcelino Antiquesa Auxtero Jr., and Andrew Yap Tan.
Driz said a team from the agency and the Baguio Police Station arrested the suspect while engaging in illegal cockfight activity.
Seized from there were a white board, as digital timer, a gaffer knife, a weighing scale, four fighting cokcs and P112,460 in bets.
Those arrested were detained at the police station, while the seized items were brought to the CIDG-DCFU Office as a case was being prepared against them.
The city government has banned the holding of cockfights after the first few cases of COVID-19 were traced to a derby held in March.