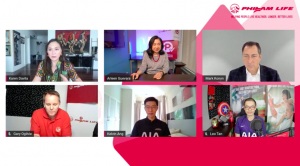 MANILA – AIA Philam Life continues to fulfill its purpose-driven mission to race against risk and protect every Filipino family and empower them to live healthier, longer, and better lives.
The Philam Group (AIA Philam Life and BPI-Philam combined) rallies behind its Save Lives commitment achieving 67 per cent of its target of lives saved, and 61 per cent in terms of basic sum assured coverage. Despite challenges of the current pandemic, Philam Group was able to stay the course by quickly strengthening its digital capabilities, initially with the Facebook chatbot, the enhanced digital selling (EDS), and now Coffee Closing is fully operational, allowing digital selling to be completed within 20 minutes. 
AIA Philam Life CEO Kelvin Ang said, "While it has been a challenging year, the pandemic has given us a stronger purpose to fulfill our mission. We remain committed to fulfilling our Save Lives targets and will work towards its completion by the end of the year. It helps immensely that we are well-positioned to fully embrace the shift to digital in response to the physical restrictions. With our digitally enabled agency force, we are ready to continue addressing the protection needs of Filipinos, now at a faster rate. As we continue to adapt to the situation, this also means technology, digital and analytics will be at the center, becoming our enablers in the fulfillment of our mission."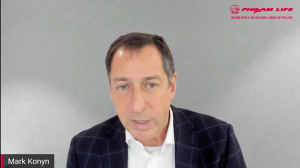 AIA Philam Life remains financially strong and stable despite the local economic challenges. "Our financial strength, through our assets and net worth, remained robust throughout 2020 with no significant impact from the pandemic. Our new business results (measured as annualized new premiums) continue to improve in the third quarter, reflected in the strong double-digit growth vs the previous one," said Gary Ogilvie, AIA Philam Life Chief Financial Officer (CFO). "Furthermore, we are pleased with our product mix and shift to protection and related improvement in our new business margins. We remain confident of the opportunities ahead, with the low insurance penetration rate, and our strategy coupled with an increased awareness of health risks and the value of protection following the pandemic."
The year showed continued customer patronage for AIA Philam Life's protection products, with its protection trinity offering making it to the top four bestsellers of the company: AIA Critical Protect 100, AIA All-in-One, and AIA Med-Assist. "Our focus on protection products has allowed AIA Philam Life to achieve a more balanced portfolio, with high protection products accounting for almost half of the mix," said Leonardo Tan Jr, AIA Philam Life Chief Marketing Officer. "Customers who now have ample coverage for medical emergencies, critical illness and untimely passing, would want to look for solutions for their long-term savings needs, which is why we are now launching new funds that will address this new demand."
Taking Your Investment Global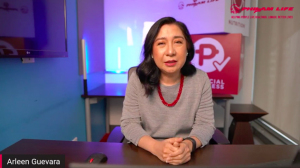 With an already strong protection portfolio, AIA Philam Life introduces the global fund range that will be made available through its suite of variable insurance products aimed at addressing the long-term savings needs of customers, with support from AIA Investment Management Pte. Ltd. (AIA IM). 
AIA IM is an AIA-affiliated company that was incorporated in 2016 as the hub for regional investment management, solely managing the assets of the AIA entities within the AIA Group and providing investment solutions for customers. 
"A first to market approach in the Philippines, the Elite Fund Portfolios Range provide unit linked customers access to global investment strategies managed by best in class fund managers. The Elite Funds combine the different strategies to match client risk profiles and focus on delivering long term investment returns. AIA's experienced team of investment professionals monitor the funds and strategies in the same way we manage our own money. We invest alongside our customers using the same best in class fund managers and apply consistent standards of professional oversight, providing our customers with the reassurance and consistency they expect from AIA." said Mark Konyn, AIA Group Chief Investment Officer.
With the support from AIA IM, AIA Philam Life launches the Elite Funds, offering options to customers depending on their risk appetite: Adventurous Fund, Balanced Fund, and Conservative Fund. These funds are sub-managed by leading global investment managers Baillie Gifford, Wellington Management, and Blackrock.  
"Through our partnership with AIA IM, we are able to give our clients access to a global portfolio of professionally managed funds that can help them grow their money in the long run," said Arleen Guevara, AIA Philam Life Chief Investment Officer. "By giving them more investment options, we are empowering them to achieve their long-term savings objective, thus bringing to life our brand purpose of helping Filipinos live Healthier, Longer and Better Lives."
Find out how you can invest in these funds by visiting the AIA Philam Life website at philamlife.com, Facebook page at https://www.facebook.com/AIAPhilamLife/, emailing philamlife@aia.com or calling (02)8528-2000.