LAST weekend, Malagos Garden Resort gave us a peek of their newest activity that made us genuinely feel that we're truly one with nature: birdwatching.
A popular ecotourism activity, birdwatching fits the new normal to a tee with its outdoor-centric character, taking participants in a safe, open-space and low-risk environment.
Our early morning birdwatching activity took us to various sites in the 12-hectare resort – from nature trails and a mini-forest to a natural pond that streams down to Malagos Creek – where we spotted some red-keeled flowerpecker, grey-streaked flycatcher, coleto, white-eared brown dove, Eurasian tree sparrow, yellow-vented bulbul, among other birds.
In previous birdwatching activities, Malagos Garden Resort invited seasoned birders Pete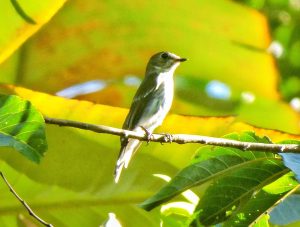 Simpson, Julius Paner, Benito Anthony Pingoy and John Paul Banzon, who were able to record more than 60 bird species including the rare and much sought after Southern Silvery Kingfisher.
"This is one of the closest places to downtown where you can see a wide range of birds as they have retained its natural habitat," said Simpson, one of the leading birding advocates in the country.
While birds normally go out for food in the morning, the birds in Malagos actually stay the entire day in the area, a sign of a healthy environment.
"Malagos a good birding site especially that this is a protected area. The first time we did a birding activity, we recorded around 50 species of birds. That's good enough considering that the place is inhabited by a community," said Paner, who is also the municipal tourism officer of Sta Cruz, Davao del Sur.
Aside from local and migratory birds, we were also introduced to various endemic fauna, where birds would often perch and hunt for food.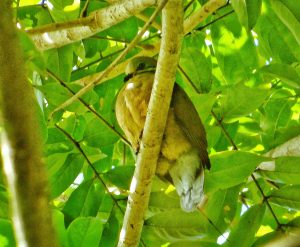 "Birding allows us to commune with nature and to appreciate it all the more. With that, it brings out an accountability in ourself to help protect and preserve the environment," added Paner.
Nocturnal birds, such as Everetts scops owl and Giant scops owl, as well as a number of endemic lizards, frogs and insects are also found within the resort perimeters.