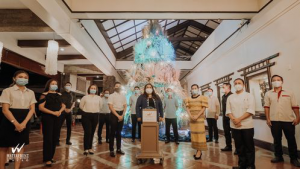 FOR the past years, I have been attending festive gatherings in Davao's various hotels for their annual Christmas tree lighting events. Excited and happy guests coming from the various sectors of the Davao community always filled up the well-decorated hotel lobbies to witness the bright and sparkling lights on huge and towering Christmas trees while listening to choral groups interpret with glee various Christmas carols which truly warmed the hearts of those who cared to listen. This year 2020 is rather different as we continuously experience seemingly unending hardships wrought by the Covid pandemic exacerbated with the contraction of the Philippine economy. I cannot recall any fortune teller last January predicting an unfortunate 2020. Even Chinese astrologists and geomancers believed that the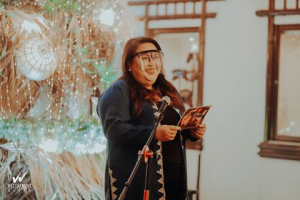 Chinese New Year 2020 of the Metal Rat is about stability, beneficial opportunities and fortune. But alas, they were proven wrong with the novel coronavirus outbreak which began in Wuhan China and managed to expand to every corner of the globe.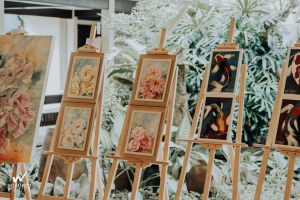 I never imagined being invited this time to Davao Waterfront Insular Hotel's virtual Christmas Tree Lighting Ceremony via Facebook live last November 20 at 6:00 pm. It's supposed to be the most wonderful time of the year; but the happy experience, this time, did not happen in an in-person physical environment!
"This year is different due to reasons known to all of us. Mass gatherings are not allowed in Davao City. For us, this restriction is not a hindrance at all, but rather a good opportunity to reach more people and spread more joy through social media live-streaming. With our theme, "Puso ng Pasko," interpreted through our elegant Modern Filipiniana-themed decorations, we aim to celebrate the season in our own traditional Filipino way. What is Filipino Christmas without our iconic Christmas parols? There is just something about our traditional lanterns that get you into a festive mood. It radiates light light and hope, something our country needs right now," explained the jolly Waterfront Insular Hotel OIC Jennifer Ricardo Romero.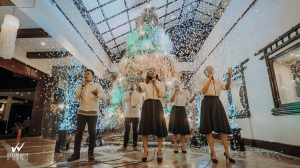 That clear evening of November 20, Waterfront Insular Hotel Davao along with Waterfront Cebu and Waterfront Mactan simultaneously launched the Charity Campaign—Light of Hope: Season of Giving. The goal is to be able to provide "Christmas in a Box" to over 3,000 indigent families plus another 3,000 more Christmas boxes for the City's medical frontliners.
There are five ways to contribute to Waterfront's Christmas project. First is through the Ornaments of Hope wherein hotel guests can buy Christmas decors to hang on Waterfront's Christmas tree for the amount of P200.00. Each Christmas decor purchase will fund one Christmas in a Box. Second is through the Stroke of Hope (12th Baihinang Art Exhibition at the hotel lobby). For each painting sold, 20% of the revenue will go to the Light of Hope Campaign. In addition, there is the Simple Joys of Christmas room promo for a cause and Yuletide Weekends (dining at the Cafe Uno) which will fund Christmas in a Box meals for Davao's hardworking frontliners.
Christmas in the Box containing dry goods food for the Noche Buena will be distributed to indigent families this December 23. On the other hand, the Christmas in the Box for the city's frontliners, which contain lunch meals prepared by the hotel's chefs, will be given out on December 25.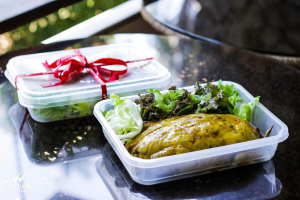 "More than a fancy celebration, we are committed to giving love, hope and peace this Christmas. Lighting our Christmas tree is not only the perfect way to begin the holiday season, but this also signifies that, despite the hardships we have been experiencing through the year, we remain resilient and steadfast to being beacons of light.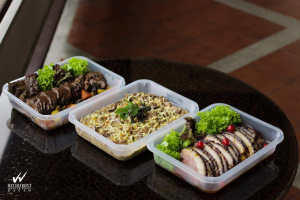 Here's to wishing everybody a season that inspires one to spread a little magic in the world even through a small act of kindness a little at a time. Remember that even the smallest acts of kindness can make the biggest impact. God bless us all," OIC Jennifer Ricardo Romero reminded as she ended her speech.