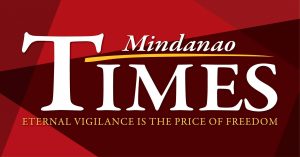 MEMBERS of the Tagum Police Station seized about P1 million in shabu during an operation that resulted in the death of two suspects in Purok Orchids, Barangay Mankilam, Tagum City on Thursday night.
Lt. Col. Jed Clamor, chief of the station, identified the suspects as Jan-Jan Lumanta Cawati of Brgy Madaum and Jan Carlo Rara Bermudez of Purok 18-Santan, Suaybaguio, Brgy North.
Clamor said the two suspects shot a member of the team who pretended to buy shabu from them but the other members of the team who were also witnessing the event fired on them that resulted in their death.
Recovered from them were P1.296 million in shabu and P12,000 in cash used in the operation.
Clamor said his unit will continue to intensify its campaign against illegal drugs to curb the proliferation of illegal substances in his area.
He called on the public to provide the station with pieces of information that would lead to the success of the campaign.