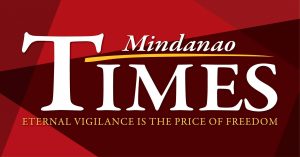 A MILITARY aircraft has transported relief goods intended for those affected by Typhoon Ulysess in Cagayan Valley,
Major Rodulfo Cordero Jr., spokesperson person of 4th Infantry Division, said the C-295 aircraft, which took off from the Tactical Operation Group 10 in Cagayan de Oro City, was loaded with 740 sacks and boxes of clothes, 422 boxes of blankets and towels, 283 boxes of canned and assorted goods, 38 sacks of rice, 500 water jars, 61 bags and boxes of personal hygiene kits and face masks, and 1,351 assorted kitchenware and cleaning aids.
Cordero said the goods came from 12 individuals, 10 civil society organizations, and from local government units of Cagayan de Oro City; Gingoog City; Oroqueta; Talakag Bukidnon; Dumalinog, Zamboanga del Norte.
Cordero, said soldiers of Joint Task Force Diamond also shared some of their blessings.
Personnel from the Philippine Air Force and 4th Infantry Division loaded the relief goods to the aircraft and will arrive inTuguegarao City and will eventually be turned over to the Cagayan Valley provincial government for distribution to affected individuals. The 5th Infantry Division will receive the cargo.
Cordero said the donation, which carried the hashtag Cagayan De Oro Helps Cagayan Valley, started only as an idea during an informal discussion with the division and its peace partners in Cagayan De Oro and was launched on November 18 to help the victims of flooding in Cagayan Valley during the onslaught of Typhoon Ulysses.
He said the campaign was coined as this effort initially started in Cagayan de Oro which was also a recipient of donations during the onslaught of Typhoon Sendong in 2012.
Major General Andres C Centino, commander of 4th Infantry Division, said in his message, which was delivered by Col. Michelle Anayron delivered for him, that it was the donors' way of sharing " blessings for the people of Cagayan Valley who need our help now. "
"We would like also to thank our media partners for helping us promote this noble endeavor which greatly helped in informing our donors of this activity," he said.