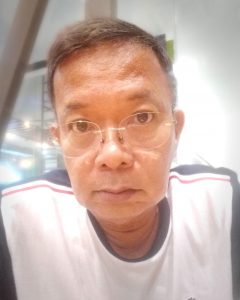 WITH just a few days before December, everything and not only geese, seems to be on their merry way, flying south. Most obvious among these are, but of course, caution and common sense.
One would think that, with nearly sixty million earthlings infected and over a million and a half deaths globally, this would scare the hair out of any well-meaning pinoy, or in particular, Dabaweñyo. The Philippines, with an estimated population of 109 million, presently has about 422 thousand active covid cases, or about .03%. Is this enough to make anyone worry then?
Multiply this seemingly insignificant percentage with the attribute of the virus to be highly contagious, include the daily proximity of the number of medical frontliners addressing every patient's medication, the latter's contact prior to confinement, add false and untimely data, insufficient testing, faulty tracing, etcetera, and what have we got? And yes, don't fail to include the variety of quarantine protocols throughout the country and the violations of these.
In the city, the primary cause of the second wave of the pandemic might never be known, and it will be as futile as looking for patient-zero. Some online friends joke that searching for idiot-zero is pretty much easier. Remember, when mayora declared a return of the liquor ban, observe the sudden rush and panic buying for liquor and beer. At this, one begs the question, where were a large portion of these people prior to the ban if not, by logic, parked in some pub somewhere, clearly practicing some social distancing pogi moves?
Even as a medical acquaintance has unofficially said that people on legit excursions outside the city may have also contributed to the spike, the fact remains that, overall, everyone has been remiss in the call for practicing how to self-regulate with our families, particularly our children.
The return to stricter measures is therefore not only a necessary move, as its curt address at stopping the loose cannons in each of us is the only way to go. Too much liberty loosens how some look at being responsible. In a way, this in turn has a funny way at warping our reasoning or making excuses. So, to the question, where in hell is idiot-zero? Like, god perhaps, he is everywhere.