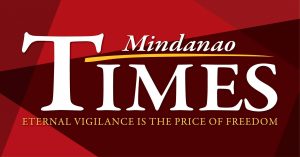 THE city council has approved an ordinance that would penalize those who will violate the two-meter physical distancing rule between individuals as part of the measures to curb the spread of COVID-19..
Authored by Councilor Joselle Villafuerte and approved on final reading Tuesday, the ordinance will also penalize those establishments that will not implement it as they might even be suspended to operate for a year if they continue to ignore its implementation.
The ordinance was one of the measures intended to arrest the spread of the virus as the city council also passed the ordinances penalizing those not wearing face masks and those refusing to be placed on quarantine.
Under the penalty clause of the ordinance on physical distancing, individuals who will violate the ordinance will be made to undergo community service or pay P500 in fine.
For establishments, first offense will be P5,000 fine, second offense will be P5,000 and one month suspension of business permit, third offense will be P5,000 and suspension of business permit for three months and fourth offense will be P5,000 fine and business permit suspension for six months.
When establishments are found to be violating the ordinance for the fifth time, they will be made to pay P5,000 and their permits will be suspended for a year.
In August, Villafuerte, chair of the committee on health and a physician, noted that there were places that were congested when the city government started to relax the restrictions. This prompted her to file the proposal.
The city government has reimposed several key measures to regulate the movement of people, both the residents and those who want to come to the city, after taking note of the increasing cases of residents that have been infected.
Among the measures were the curfew and liquor ban, although the curfew hours were recently shortened from 7pm until 5 am to 9pm until 4am.
It has also reimplemented the use of the Food and Medicine pass so that the number of people who could go to the grocery stores and similar establishments could be limited.
It also started implementing the Safe Davao QR (Quick Response) code, a program designed to immediately identify and trace down those who might have been exposed to those individuals who were infected by the virus.