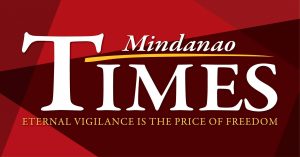 THE DAVAO City Police partnered with a transport association to launch the Taxi Information Network and Biyahedukado on Monday.
Col. Kirby John Kraft, city police director, spearheaded the launch, together with Lt. Col. Nolan Raquid, the Traffic Ggroup commander
The Regional 11 Taxi Operation's Association was represented by Atty. Rogelio Lago in signing the memorandum of agreement with the DCPO.
The agreement said that the taxi operators and drivers adopt the culture of security as part of their way of life by practising the four acts of security namely; Volunteer, Report, Remind, and Participate.
The activity was also participated by Jun Juada, cluster sales head of Globe Telecom, Councilor Conrado "Conde" Baluran, chair of the committee on transportation, and Councilor Maria Belen "Mabel" Sunga Acosta, chair of the committee on peace and order, who acted as the guest of honor and speaker of the event.
Kraft encouraged the involvement of the community to ensure the success of Executive Order No. 41 or "An order encouraging Dabawenyos to adopt the Culture of Security as part of their way of life. Volunteer, Report, Remind and Participate."