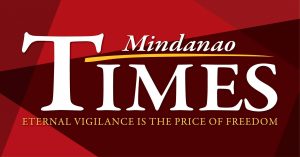 EIGHT individuals deprived of Liberty (PDL) in the male dormitory of the Davao City Jail in Barangay Ma-a tested positive for COVID-19.
Jail Inspector Edo Lobenia, the spokesperson of the Bureau of Jail Management and Penology (BJMP) XI, made the announcement after receiving the confirmatory results from the Department of Health XI last Nov. 21.
Lobenia said one PDL was brought to the Southern Philippines Medical Center (SPMC) last Nov. 15 after experiencing difficulty in breathing. He was later diagnosed to have pulmonary congestion secondary to end-stage renal failure.
He died at the dawn of Nov. 19, 2020.
Prior to his hospitalization, the said PDL was already separated from the general population since he belonged to the vulnerable group. As part of the COVID-19 management of the facility, the vulnerable group was kept in isolation even before the release of the RT-PCR test results.
Seven other PDLs tested positive as they are among the 10 who underwent the swab test as one of their transfer requirements to the jail facility.
He said the jail nurses already conducted health monitoring, screening, and contact tracing. Close contacts of these PDLs were already isolated and placed in quarantine. They are also being monitored regularly.
"We also distributed vitamins to boost their immune system further. Currently, the PDLs are in good physical condition," Lobenia said.
He added the acceptance of newly committed PDLs is also temporarily suspended until the situation is cleared. After the identification of confirmed cases, the said jail underwent a decontamination procedure after enforcing a lockdown.
There is already coordination with the Regional COVID-19 Task Force (RCTF) for the contact tracing and case investigation among PDLs and jail personnel.
A total of 137 PDLs who have close contact and with mild symptoms were tested and are now placed under quarantine and constant monitoring.
The BJMP -XI Regional Covid Task Force, Davao City COVID-19 Task Force's Infectious disease specialist, Talomo District Health Office, and the DOH XI are currently coordinating for the strategic management of the current situation.
He added the Bureau of Jail Management and Penology is in control of the situation, "as we have already a long-established contingency plan for these cases."