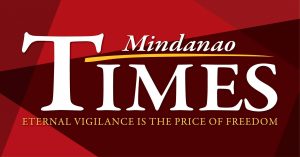 THE 25-MAN medical team from the Armed Forces of the Philippines arrived on Monday to augment the city's efforts to address the COVID-19 pandemic, following the surge of cases in recent weeks.
The team will be placed under the supervision of the City Inter-Agency Task Force (IATF) for COVID-19 response. They were transported by the C-295 airforce craft at the Tactical Operation Group XI at the old airport on Monday.
The personnel are split into five teams and will be deployed to different facilities in the city. They are composed of one military doctor, two nurses and two coreman from the Philippine Army, Navy and Airforce, and the Armed Forces of the Philippines (AFP) health service.
In a phone interview yesterday, Maj. Alex Mindalano, the spokesman of Eastern Mindanao Command, said, "The IATF will decide if they will be further deployed at the Southern Philippines Medical Center (SPMC)."
Prior to their flight to Davao, the medical team underwent precautionary swab testing, as well as a series of orientations and briefings. The team will stay in the city depending on the IATF and SPMC's assessment.
" It really depends until when they will be extended and we will be needing their services here in Davao," he added. "This is the effort of AFP is in support of the Inter-Agency Task Force COVID-19," he further said.
Last week, President Rodrigo Duterte placed Davao City under the general community quarantine (GCQ) until the end of the month because of the spike of COVID-19 cases. Based on the data of the Department of Health XI, as of Nov. 22, Davao City has registered a total of 5,831 cases, 3,525 recoveries, and 2,052 active cases. The virus has since claimed 254 lives in the city.