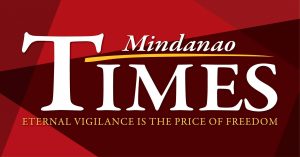 MAYOR Sara Duterte on Monday announced that the implementation of the Safe Davao Quick Response (DQR) code program is suspended until it can be read by all gadgets.
"Dili siya mandatory sa pagkakaron kay ingon sa service providers ang ubang gadget dili pa siya magamit like Apple. Ang pwede pa lang is Android na naay Internet connection (It's not mandatory for now because it can't be used by other gadgets like Apple. Only Android devices with an Internet connection can use it)," she said over the city operated radio station.
She said the city is still waiting on the list of establishments and offices that are ready to implement the DQR code. When they get the list, they will then announce the names to the public.
The DQR code implementation was supposed to start yesterday.
Also, Col. Consolito Yecla, the Task Force Davao commander, said they have not yet implemented the code system at the checkpoints since there was no link yet to download the application for scanning.
The mayor said they are coordinating with developers to make sure that the scanners at the checkpoints are hooked to the system.
"The purpose of the DQR is to check essential travel and for contact tracing. We are waiting for answers (from developers)," she said.
Meanwhile, for those who have no valid Identification cards they can seek assistance for encoding DQR.
The website has been up since last week after it crashed on Nov. 4 when the server could not handle the volume of traffic. Individuals and establishments can still register through https://persons.safe-davao.com. To prevent a repeat of the server crashing, the city decided to split the registration between establishments and individuals.
In her state of the city address, Mayor Sara Duterte said the implementation of the DQR code will hopefully address the challenges of contact tracing. "We endeavor to catch many of the contacts of a confirmed positive case with the use of the Safe Davao QR," she said.