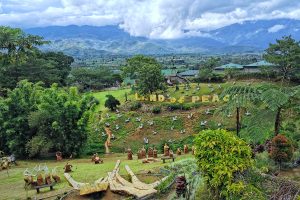 THE easing of pandemic restrictions in the province of Davao del Sur has paved the way for the stakeholders to gradually reboot its economy especially its tourism industry.
Provincial tourism officer Kervin Kyle Elijay and Sta Cruz tourism officer Julius Paner invited select members of the Davao City media last November 10 for an ocular of some of the tourism sites in the province.
"We are targetting for the full reopening of our sites come February or March 2021. For now, we want to inspect first the readiness of the establishments and complete our inventory," said Elijay.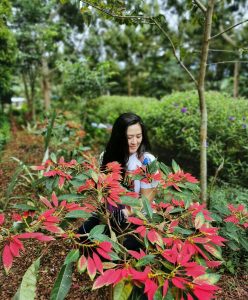 The sites included those situated in Sta Cruz, Matanao, Bansalan, and Digos City, including Kapatagan. According to Elijay, the sites in the abovementioned areas are ready to receive tourists. Among them are Mt Apo, Matanao caves, Digos farms and flower gardens, and various eco-adventure sites in Sta Cruz, among many others.
"This is also the time for us to establish the carrying capacity and the policies under new normal for the said sites," he explained.
In addition, Paner said that while Mt Apo (via Sta Cruz and Digos) is now open for climbers based
on their recent meeting with officials of the Protected Area Management Board, they can only allow 25 climbers a day, and strictly for climbers residing in Davao Region only.
"They need to do the same procedure in acquiring a permit from our office, but this time, we have included the necessary health protocols," he said.
The protocols include social distancing, disinfection, wearing of face mask, no sharing of utensils with guides and porters, and one person per tent (except if they're a couple orpartner).
Paner also added that most of the sites in Sta Cruz are actually now open for visitors following strict protocols except for Passig Islet.
Meanwhile, Bansalan trail to Mt Apo is slated to open on April 2021.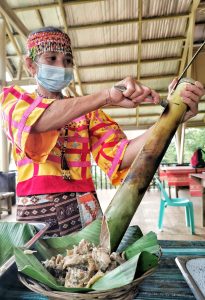 To prepare for the reopening of the tourism sites, the province is organizing 23 training programs for the municipalities, city, tourism stakeholders, and the communities.
"This is to capacitate them with basic and additional skills and knowledge about tourism and to upgrade their services. Governor Douglas RA Cagas has reminded us that keeping our tourism industry active can propel the provincial economy," added Elijay.