FOOD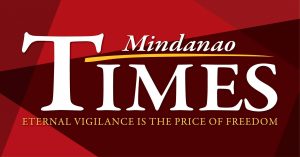 industry leaders advised the University of Mindanao (UM) students to consider value-adding crops, digitally transforming and disaster-proofing food businesses as their business ventures for the Hult Prize Challenge to complete the current food value chain.
Speaking at the Hult Prize at University of Mindanao webinar series titled Launchpad, Mindanao Development Authority (MinDa) Chair Emmanuel Piñol said Mindanao has continued to produce agricultural crops even during the COVID-19 pandemic as evidenced by their mounting of MindaTienda which brought fruits and vegetables from Mindanao to various areas in Luzon.
However, he said for the farmers to advance economically, students may help in increasing the value of agricultural crop by going into processing and creating new food products.
"Ang kulang talaga sa ating agriculture and fisheries, yung complete value chain. (What our agriculture and fisheries sector need right now is to complete the value chain) [They can go into] Food processing," he said.
"Papaano madadagdagan yung value ng mga raw materials (How do we add value to raw materials) and complete the [value] chain – from the farm to the market to the consumers? Ito yung areas kung saan ang mga bata (These are the areas where the students) could create great ideas," Piñol said.
He also noted that logistics is also a huge challenge for the food supply which exacerbated during the pandemic.
Cherryanne Lee Angoy, Co-Founder and Chief Strategy Officer of delivery service StreetBy, stressed the need of the micro, small, and medium enterprises (MSMEs) to adapt digital innovation in their business operations.
She said the students may devise digital solutions to enable MSMEs especially the food businesses to reach more customers.
"Let's support the local farmers and use innovation so that they can reach more people and they can reach further their target market," she said.
"Let's do something about it with the use of technology, with the use of innovation, that way we can help Mindanao be globally competitive," Angoy added.
She also suggested to look into the challenges of small retail stores and micro businesses especially in ushering them in the digital platforms.
"The one sector that need more help than others would be the micro, small businesses such as the sari-sari stores and those much smaller than small-medium enterprises because I think there is still an opportunity for them to somewhat embrace it. I think that's an underpenetrated, undervalued sector of the MSMEs," she said.
Streetby has been providing MSMEs with an affordable lifestyle platform to MSMEs in most major cities in Mindanao.
Meanwhile, Batangueno social entrepreneur Ariestelo Asilo said the youth must also look into ways to make the food industry resilient to disasters and pandemics.
Asilo is the Co-Founder of Batangas-based food processing company Varacco, Inc. and the café Timplado that employ about 264 small holder coffee farmers as well some elderlies, single mothers, among others.
Prior to the COVID-19 pandemic, his business already suffered from the Taal Volcano eruption on January 12, 2020, losing about P75 million worth of coffee beans.
He said innovations like launching an ecommerce platform, tapping delivery services, and sourcing of raw materials in other places have helped them survive.
"Let us reimagine the food industry in the context of disaster-preparedness, disaster-mitigation, and disaster-response starting with our farmers, our processors, distributors, and entrepreneurs up to the consumers," he said.
"Each of the step [of the food value chain], there is a gap and it is on that gap that we find the challenge or idea that our challengers should find," he added addressing UM students.
Launchpad is a webinar series organized by the Hult Prize at UM Execom as part of its OnCampus Program which provides UM students with ideas, information, and inspiration for an impactful and scalable enterprise for the Hult Prize 2021 Challenge with the theme, Food for Good: Transforming Food into a Vehicle for Change.
According to Hult Prize, the biggest global movement for social impact, the challenge is asking youth around the world to build viable food enterprises that create jobs, stimulate economies, reimagine supply chains and improve outcomes for 10,000,000 people by 2030.
"The challenge is about how to create more income for those that don't have it, create jobs for those that want them, save the environment with every crop and ounce of meat consumed. But most importantly, the challenge is about food and human experience," it said.
"This is a challenge to question our existing food systems at their core. The way we pay, track, make, preserve, import, export, consume," it added.
Hult Prize at UM OnCampus Program is supported by the UMasenso Hub, Streetby, and Sureplus.