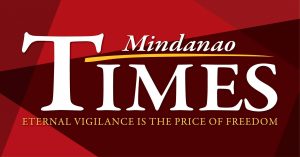 A BARANGAY tanod surrendered Saturday to clear his name after he was among those tagged in molesting a 15-year old girl who was caught violating the curfew.
Col. Kirby John Kraft, City Police Office director, told TIMES yesterday a barangay official accompanied Richie Segarra when he voluntarily surrendered to the police station to deny the allegation against him.
"Pinabulaanan niya ang accusation laban sa kanya," Kraft said as the cases against Segarra and another barangay tanod were already filed in court. However, aside from the denial of the accusation, no other details were provided as the cases were already filed.
Kraft explained that since the complaints were already brought to the court in regular filing, Segarra cannot be detained without any court order.
The other suspect, Arnel Linaw, remained at large as of press time.
The girl tagged Segarra as the one who raped her, while she also accused Linaw of kissing her.
The two allegedly caught the girl walking on her way home two hours after the start of the curfew, brought her to the barangay hall where Linaw kissed her. As was also made to drink alcohol, the girl claimed Segarra brought her to his house where she was raped.