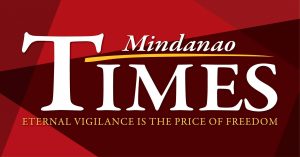 A suspect in stealing a motorcycle and another one for peddling in illegal drugs were killed in two separate police operations on Saturday.
Maj Sean C Logronio, Talomo Police Station chief, said Mossanip Jumdaine, aside from being the suspect in stealing a motorcycle, was also among those behind the killing of John Lesther Quirog last March 16.
On the other hand, Major Michael Uyanguren, chief of the Toril Police Station, said Paul Jimson Manalata Polinar, 37, resident of Holy Trinity Village, Ecoland was tagged in peddling of shabu and other illegal drugs.
In the case of Jumdaine, Logronio said he and several companions were charged for murder of the death of Quirog.
Barangay officials of Talomo also confirmed that he was involved in incidents of robbery in the area.
The police report said a police team conducting a routine police visibility activity saw Mossanip Jumdaine riding on a blue motorcycle in the area. The team then called its base on whether the motorcycle matched the description of the one that was stolen recently.
Upon confirmation, the team approached Jumdaine who, instead talking with them, sped away. The team chased him while calling for a support team. The suspect then crashed into a pavement, then pulled his gun and shot the vehicle of the police team, hitting its windshiel.
Logronio said the team tried to convince the suspect to surrender but, instead of giving up, shot the team again. "(This) prompted the police team to return fire, hitting the suspect," Logronio said.
The team brought the suspect to the Davao Adventist Hospital for treatment of his wounds, but died while a physician was attending him.
The police team, the report said, also recovered sachets of shabu, a .38 caliber gun with bullets, bullets for a .45 caliber pistol, several automated teller machine cards, P1,050 in cash and the motorcycle. The same motorcycle was reported missing the day before the incident in Bangkal.
The report added that the owner of the motorcycle was informed that his vehicle was found.
On the other hand, a police officer pretended to buy illegal drugs from Polinar, but when the latter sensed it was a trap, he drew his firearm to shoot the cop. But the suspect was beaten to the draw as the police officer was able to shoot him first that resulted in his death.
Recovered from him was a sachet of shabu, P2,660 in case, a handgun, a digital weighing scale, and P6,000 in bogus peso bills, among others.