PRESIDENT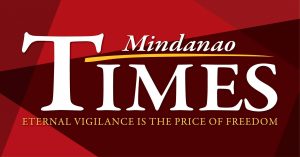 Rodrigo Duterte is placing city under general community quarantine (GCQ) effective immediately until the end of the month, Presidential Spokesperson Harry Roque said on Friday.
The President made the move after top national government officials, among them National Policy Against Covid-19 Chief Implementer Carlito Galvez Jr. and Interior and Local Government Secretary Eduardo Año, made the recommendation following the report on the increasing number of COVID-19 cases.
This developed as Mayor Sara Duterte announced over the Davao City Disaster Radio on Friday that curfew will run between 9pm and 4am from the previous schedule of 7pm and 5am.
In response to the move of placing the city under GCQ, Mayor Sara Duterte said Davao City Disaster Radio on Friday, said the people of the city need to review the GCQ guidelines.
"So there is a need for us to review the guidelines of what a GCQ is. Need nato ireview para marefresh ang Dabawenyos," Duterte said.
Based on the guidelines, she pointed out that movement of all persons in areas under GCQ shall be limited to accessing essential goods and services, and for work in the offices or industries permitted to operate under the government orders.
She said movement for leisure purposes are prohibited under Executive Order 57
"Minimum public health standards shall be complied with at all times for the duration of the GCQ," she reiterated in reference to wearing of masks, physical distancing and frequent hand washing.
She added that the use of Food and Medicine pass will continue and that members of the vulnerable sector – elderly, children and those who have illnesses- cannot go to the malls unless they need to buy essential goods.
"Example kung ang senior muadto sa dentist na naa sa malls okay lang na siya. Kung mupalit pagkaon kay siya lang isa okay lang na siya," she said, adding that places of worship are allowed but their capacity must be reduced to 30%.
"The omnibus guidelines and executive orders are clear but the establishments in the ground have their own understandings so I asked them to read and review the guidelines to come up with a uniformity of implementation," she said.
In a related development, Col. Kirby John Kraft, City Police Office director, said in a telephone interview that the law enforcers will tighten the implementation of laws as GCQ is a rung higher compared with the Modified General Community Quarantine.
"There will only be few persons authorized to go out of their residences," said Kraft whose office is still waiting for the city government to release new guidelines.