FLAG carrier Philippine Airlines has announced it has launched its "new normal pre-departure experience" as part of instituting protocols for its passengers amid the threat of the COVID-19

pandemic.
The experience, the airline said in a press statement, is "a facility that ensures departing passengers from the Philippines are well informed of the current requirements of their destination."
"This includes a two-step registration procedure and access to PAL's testing facility and multiple PAL laboratory and testing partners for discounted rates and/or quicker release of results," it said, adding that the portal opened on November 10 for flights taking off two days later.
The company said the move is part of its measures intended to protect its passengers from the threat of infection as it urged them "to verify and comply with all these requirements, (as) Philippine Airlines does its best to extend help and guide travelers in ensuring they are accepted to our flights and are allowed entry to the countries they will be arriving in."
The airline said it has accredited eight laboratory and testing partners with about 50 branches in Metro Manila and neighboring provinces. Aside from this, it has also set up a "walk-in and drive-thru testing site at the Philippine Airlines Learning Center in Ermita, Manila for greater accessibility and a hassle-free experience to our passengers" which started operating on November 11.
In taking the steps, the airline explained: "We understand that one of the major passenger concerns in flying is missing to secure a negative RT PCR (reverse transcription polymerase chain reaction) test result before flight departure."
For those who want to know more about these new steps that they need to take as they plan their trips, the company said its website has added a section of frequently asked questions. CQF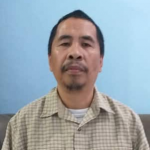 Managing Editor at Mindanao Times