THE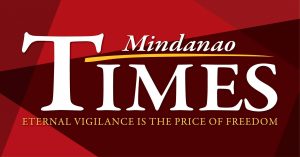 city government has commended the soldiers of the 27th Infantry Battalion for intensifying their operations against the New Peoples Army in Paquibato District.
In a statement, the city government said the bravery of the soldiers resulted in the capture of two members of the rebel movement during an operation in Sitio Quibolog, Barangay Mapula on November 14.
The statement also added that the arrest of the two exposed the truth about some groups that have been supporting the rebels as the two were former scholars of a group.
The rebels, based on the report of the military, were also former part-time teachers of children who were members of indigenous community, some of them were among those who stayed inside the compound of Haran Center in the city.
The military reported that the two were made to sign a "return to service contract" as part of their scholarship, they were made to serve the donor organizations, including teaching at Haran.
The military claimed that the rebels recruited the two early this year so they could become full-time cadres.
The city government said it has been relentless in its efforts in implementing programs for sustainable peace and development of the distrit.
"Through Peace 911, we are providing the people in Paquibato with livelihood and economic opportunities, education, roads, bridges, community health centers, and other infrastructure projects," it said.