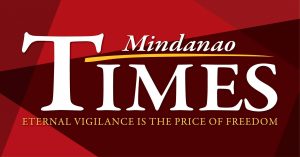 COMPLAINTS have been filed against two barangay tanods for allegedly abusing a 15-year old girl who was caught for curfew violation in Leon Garcia, Agdao District on November 14.
Captain Rosario Aguilar, spokesperson of Davao City Police Office, in a phone interview on Friday, confirmed the suspects, barangay tanods Richard Segarra and Arnel Linaw were still at large as of press time after they were accused of abusing the girl whom they caught two hours after the curfew was implemented.
Of  the two, it was Segarra was tagged in raping the girl, while Linaw was also accused of kissing her.
Aguilar said the suspects arrested the girl who was on her way home about two hours after the start of the curfew at 7pm.
The report said the two brought the girl to the barangay hall where Linaw forced her to drink liquor and started kissing her. When the girl pushed him, he left. The girl stayed at the barangay hall as she was dizzy.
The following day, Segarra arrived at the barangay hall and brought the girl to his house where he allegedly raped.
Accompanied by her sister, the girl then reported the case to the police station while the suspects have disappeared.
Aguilar, however, maintained that the incident was isolated as under the police protocols, barangay officials are required to turn over rescued minors to the police stations.