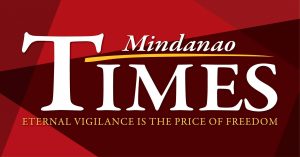 THE military reported that more communist rebels either surrendered or killed during the last five weeks as results of continued operations.
The Eastern Mindanao Command (Eastmincom) reported that between last month and the first week of this month, 48 encounters took place that resulted in the death of 10 rebels and capture of 20 others.
The report also added that as a result of those clashes, the rebels who surrendered also turned over 29 firearms which were remunerated through the Enhanced Comprehensive Local Integration Program (E-CLIP).
Major Alex Mindalano, spokesperson of EastMinCom, said the unit launched surgical operations units in its area of responsibility which also resulted in the discovery of 60 hideouts where 64 firearms were also found.
Between January 1 until November 16, the unit reported that there were 3,832 rebels who were either captured or who surrendered, including their supporters. Of the number, 3,652 were those who left the underground mass organizations affiliated with the rebellion, while the others were either killed or captured.
One of the clashes took place last week that resulted in the death of two rebels who used to be scholars of an organization.
Lt. Gen. Jose C. Faustino, Jr., commander of the unit, praised the soldiers for their dedication as they continued to help communities get rid of the rebels.
"This is only one of the many proofs that Eastmincom does not only contribute to the attainment of sustainable peace but also paves the path towards progress in remote communities," he said.