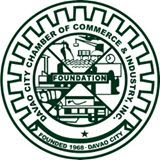 We continue to work with various sectors, both government and private, to help businesses recover and be strong for the long term. We thank the City Government for measures to help the business sector.
While efforts in enforcing restrictions have been made to curb the spread of the virus in the city and region, we remind local businesses to strictly enforce workplace health protocols such as wearing protective face gear like masks and observe social distancing to prevent workplace infections. Everyone's cooperation is vital.
We believe that for us to fully recover, the economy and livelihoods can and must remain strong, as many businesses and their employees are still recovering from the effects of the pandemic and other earlier disruptions.
 A strong economy is vital as we prepare for the long term where many more future disruptions can affect us as they did in the past. A good balance between keeping the economy strong and maintaining health and safety protocol is necessary, and we believe it is achievable.
In response to the needs of our local business community, our business recovery agenda is being updated to include efforts to push entry of more local MSMEs into the 7.5 billion dollar and growing digital economy. These efforts are vital since these encourage safe transactions and keep businesses flowing under different circumstances. We echo the call of the Philippine Chamber of Commerce for greater innovation for businesses. Already, we note the thousands of new online business registrations that have emerged and encourage more to do so.
In addition, we will continue to support local businesses through our Recovery for Business Initiative with the DTI, DOST, DICT and the academe where local businesses are encouraged to bring to us their innovation needs, and our online Davao Agri Trade Expo and Buy Local campaign. We have also networked with government and private financial institutions to extend necessary loans. Upcoming activities will focus on financing. We are also continuing our better internet advocacy to help businesses avail of faster connectivity. As the Christmas season approaches, we encourage our citizens to patronize local goods and services in a safe manner.
With the increased acceptance of online meetings, our efforts to build linkages with foreign chambers and business groups will expand in order to create more opportunities for local businesses as we are preparing a host of activities for companies seeking investors and partners.
We are confident that our efforts and activities with other organizations both public and private will help the business community boost recovery and build resilience. Above all, we encourage the public to remain calm and work together towards our recovery.
Lastly, as stated in the joint multi-sectoral statement issued last September, we reaffirm our commitment to help rebuild the local economy and to work hand-in-hand with our local government and health officials in advocating for safety health practices.