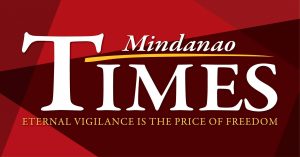 SOLDIERS of the 27th Infantry Battalion killed two members of the New People's Army in an encounter in Sitio Lower Mapula, Brgy Mapula, Paquibato District, on Sunday.
In the military report, those killed were Archie Sagan-a, team leader, and a resident of Sitio Saluruyan, Barangay Sto. Domingo, San Fernando, Bukidnon; and, Ryan Ligkat, squad leader, of Sitio Peroy, Barangay Palma Gil, Talaingod, Davao Del Norte.
The report said the two were members of the Guerilla Front 55, Sub Regional Command 5, Southern Mindanao Regional Committee under Arian Jane Ocheta Ramos Alias Marikit.
First Lt. Gen Adrian Gautane, Civil Military Operations (CMO) officer of the battalion, said that the clash that killed the two followed a clash the day before in Sitio Quibilog, Brgy Mapula. The second encounter lasted about 15 minutes forcing the outlaws to run away, leaving their dead behind.
Recovered after the incident were two automatic rifles, two magazines for the rifles, two handheld radios, two hammocks and a backpack containing personal belongings.
The soldiers presented the bodies of the rebels to the barangay officials of Mapula and brought these to Panabo City for funeral service.
Lt Col. Victorino Seño, battalion commander, condoled with the families of the killed rebels as he assured them that these would be brought to their respective families for decent burial.
"While the government forces will extend its might to those who will attempt to terrorize the community and insist in armed revolution, we also extend our helping hands to those who intend to surrender," Seno said.