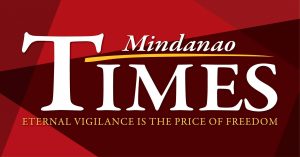 LAW ENFORCERS on Monday checked vehicles randomly to the long queue in the checkpoints that resulted in the congestion of traffic.
Col. Kirby John Kraft, City Police Office director, said that personnel who were deployed were also provided with updated guidelines that his office created out of the Executive Orders 62 and 63 of Mayor Sara Z. Duterte and other related ordersfrom the national government.
The checkpoints, about 40 of them in the city, also provide a special lane for authorized persons outside residence and frontliners.
Col. Consolito Yecla, commander of Task Force Davao, said personnel at entry points of the city were trained enough on what to look out for when checking. "We do purposive training as an arm to enhance the skills and capacitate our personnel deployed in the checkpoints," Yecla said, pointing out that the among those covered in the training were laws and other executive orders related to supervising checkpoints.
"Our inspectors are trained to look out for the following indicators to intercept possible Locally stranded individuals (LSIs): muddy/dusty cars, big suitcases/bags of personal belongings in the car; sticker marker at the door handle of vehicles and at suitcases; and any documents that contain places of origin like Travel Authority.
He added just to sort out the inspection of vehicles there were separate bays for cargo vehicles, light vehicles, motorcycles, passenger jeepneys and businesses. There was also an additional lane for kinds of vehicles that have higher number.
If a passenger is found to be an LSI, the vehicle is advised to park at a designated area for verification to avoid congestion.