I'M STILL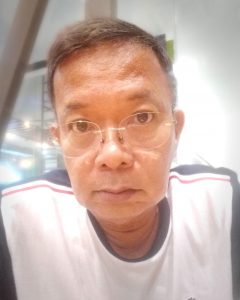 trying to wrap my head around the gravity of an out-of-control second spike by the pandemic that has suddenly sent the city's momentum towards a forced normalcy spinning. Now, if that was a mouthful, consider the number of positive cases of Covid-19 that had been spawned by the recklessness of a few to the detriment of the whole. Suddenly, just like the typhoons that chose to come our way, a deluge of patients have left no bed unoccupied in the hospitals dedicated to accepting Covid patients. Corona it seemed has left no stone unturned in its path. Now, reports trickle down news feeds that even medical front liners, already vamped with long hours of work, and dwindling in numbers, are falling under the wrath of the virus.
Forget about feeding into the fear and more important, adding fuel into the fire intended at putting the blame on the government. We are more than that. If we have to blame someone, look in the mirror, people. If one remembers, it had only been a little more than a month when the city finally gave in to a growing clamor and relaxed on quarantine restrictions a bit, with looser travel protocols, lifting the liquor ban, and even re-opening the Roxas food market.
All these and others, have been meant to serve and to boost the local economy plus, in a mental health-way, address our seven-months cabin fever. The only catch given by our beloved mayora had likewise been as simple as ABC, self-regulate. Just recently, this had been a topic of discussion: did everyone understand what was meant by self-regulation? The discussion had even gone as far as: are we a non-thinking species that needs to be herded and corralled in order to follow rules? Now, if one viewed the timeline from the end of September until the present, the sudden rise of positive cases may have already found its very own smoking gun. If we accept it.
Leave the bickering to the cows panicking at the fences. Holding out winning through, even in our own little way, must now be the goal of everyone during this second wave of the pandemic. For one. To merely rely on others without at least, having a personal plan of action, is just short of mendicancy. In effect, this mentality becomes self-destructive once everyone else becomes busy with their own problems, which, in some cases, may not include you in the equation. It happens. As this pandemic continues with no end in sight, and if the situation worsens further, totally relying on the government or any other group may likewise leave one with no other alternative, especially once aid fails to reach them. As this comes, the tragedy of the pandemic will have then become multi-faceted, branching out through other concerns.
Despite all this, the reality of the tragedy is that it has for its opposite, triumph. As always, it is either one or the other. At this time however, we are given an opportunity, a rare one, to turn this tragedy into our own triumph. We are given the opportunity to face and win through our shared condition, while at the same time doing it with compassion, not only because we need to survive.