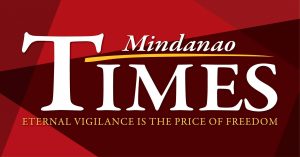 BARANGAY officials will be responsible for distributing Food and Medicine pass to residents, Mayor Sara Duterte said during her regular radio program yesterday.
Over the weekend, social media posts were replete with complaints over lost FM passes that were used by identified household members during the Enhanced Community Quarantine last summer.
"We have available FM passes with our team leader at the Sangguniang Panlungsod and they are in constant communication with barangay captains. So the extra FM pass will be given to them," the mayor said.
" Wala sa ato ang distribution pero giendorse nato sa atong team leaders and they handle the barangay captains para sila maghatag sa pass," She said. (We do not distribute but endorse these to the barangay captains as distribution is their responsibility.)
Last Friday, the city government released an Executive Order reviving the use of the FM pass that will enable residents to buy essential food and medicines for the household. This will take effect today, Nov. 17 at 5am.
She said that the use of FM pass will be paired with the Safe Davao Quick Response (DQR) code.
The DQR and FM pass are both necessary. The DQR is used for contact tracing and in going through checkpoints, with a document to prove essential travel.
City Police Office director Col. Kirby John Kraft said the movement of FM pass holders are for Food and Medicine.
"Those only allowed to move are those who are working, business, delivery trucks and other essentials that are allowed," Kraft said.
He added that those who are doing non essential movement outside without FM pass and QR code will be held for investigation.
Kraft said the executive order was very clear that non essential travel is prohibited.
""Just stay at home because as what we had said repeatedly, we are still under quarantine in the city and movement is limited," he said.
The QR code imposition will take effect on Nov. 23 and registration already resumed yesterday.