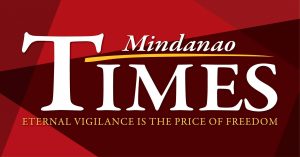 THE MILITARY claimed its team captured in Paquibato on Saturday two members of the New People's Army who were former scholars of the Mindanao Interfaith Services Foundation Inc. (MISFI) and part time teachers at Haran.
The military report identified the two as Nasria Bansil, squad Medic, 22, and Geliejorain Ngojo, who were squad medic and supply officer of Guerilla Front 55, Sub Regional Command 5,
Southern Mindanao Regional Committee
1Lt. Gen Adrian Gautane, Civil-Military Operations (CMO) officer of 27thIB, said they were captured after an encounter with the unit's Modified Community Support Program (MCSP) in Sitio Quibilog, Brgy Mapula.
Gautane said the military team was conducting an operation that resulted in an encounter and capture of the two.
Upon question, the two claimed three of their companions were wounded during the encounter.