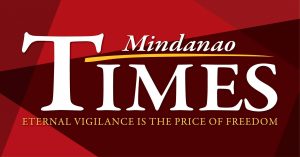 MEMBERS of the Talomo Police Station arrested a businessman for selling liquor at the corner of  J. Adams Street and Madison Street, Samantha Homes Subdivision, Matina Pangi, Saturday
Major Sean Logronio, chief of the station, said Robert John Sumera of GSIS Subdivision, Matina Crossing was arrested as a result of an information from a concerned citizen that the suspect was selling liquor even when there is a 24-hour ban.
The police report said that seized from him were six cases of two kinds of beer, 4 bottles of rum, a bottle of tequila, a motorcycle and P17,000 in cash.
"You must know that selling, buying and drinking alcohol in public during this time while it's declared to be banned is a criminal offense. Tiis tiis po muna. We have to take care of our health and boost our immune system to protect ourselves against this deadly virus," Logronio said as he vowed that the police station has intensified its campaign in running after violators of measures implemented to curb the spread of the coronavirus pandemic.
On October 29, the city government issued Executive Order No. 59 which reimposes a 24-hour liquor ban between November 2 until December 31.