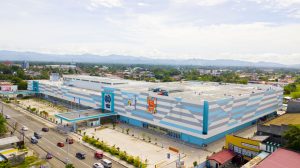 Great shopping, leisure, and entertainment goes to northeastern Mindanao when SM City Butuan opens its doors to the public on Friday, November 13, 2020. It is SM Prime Holdings' 75th supermall, the sixth in Mindanao, and the first in the CARAGA region.
Butuan is the commercial, industrial, and administrative center of the CARAGA region, and a strategic trading hub in Northern Mindanao, with major roads connecting it other key cities in the island including Davao, Cagayan de Oro, Malaybalay, and Surigao.
While Butuan today is highly urbanized, and ranked as the 4th most competitive city and the 5th richest in Mindanao, it also has a fascinating past captured in the famous local expression "before the Philippines, there was Butuan".
That is because Butuan was already a progressive city centuries before the arrival of the Spaniards. Historical records show that as early as the 10th century, local people were already engaged in trade and commerce with other nations and cultures like the Vietnamese and the Srivajaya people of Java, Indonesia. And today, Butuan makes history again as SM opens a new mall in the city during these challenging times.
Located in a 37,233 sq. meter property along JC Aquino Avenue, SM City Butuan will serve shoppers in Agusan del Norte, as well as those in the nearby provinces of Agusan del Sur, Surigao del Norte, Surigao del Sur, and Dinagat Islands. More than that, it will be a catalyst for employment and business opportunities in the area.
The 48,278 sq. meter mall will be a landmark in this bustling city with its origami inspired façade that celebrates the Japanese art of paper folding. Innovative design concepts highlight the interiors:  the Cyberzone's biophilic theme is inspired by nature's tangible features that mimic plant vegetation's orientation, the natural pattern of days and seasons, and "earth-tones" of the environment. 
The mall's Cinema, on the other hand, has a retro-industrial style, an aesthetic trend in interior design that takes clues from old factories and industrial spaces converted to lofts and other living spaces. Components of industrial style include weathered wood, building systems, exposed brick, industrial lighting fixtures, and concrete.
The SM Store and SM Supermarket are SM City Butuan's major anchors, along with SM mainstays like SM Appliance Center, ACE Hardware, Watsons, Surplus, Our Home, and Sports Central, Uniqlo, The Body Shop, Crocs and Miniso. It will also have fashion boutiques, jewelry stores, bookstores; as well as a Cyberzone and service and wellness outlets.
Eating out options include well-loved local and international food chains, as well as specialty restaurants like Shakey's, Sunnies Café, Hukad, Bigby's, Samgyeopsal House, Wildwings, Ribshack, Choobi Choobi, and coffee and milk tea outlets like Bo's Coffee, Chatime, Macao Imperial Tea, and Gongcha.
Butuan-based tenants like Verity, Fulcrum Café, Custodio Medical Clinic, Bella Mecanica Nail and Waxing Salon, and Alot Barbero Lokal have also found their home in the mall.
SM City Butuan will also have four state of the art cinemas and the largest mall-based event center in the CARAGA region.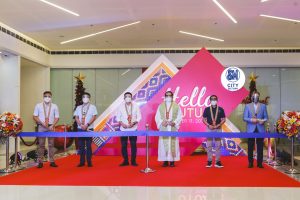 For customer convenience, has a total of 734 parking slots including 543 for regular cars, 175 for motorcycles, 8 for PWD vehicles and 8 for senior citizens. It also has a helipad and a transport bay.
SM City Butuan's project team includes DSGN Associates, Design Consultant; Jose Siao Ling and Associates, Architect on Record; Design Coordinates, Inc., Construction Management; and Carwill Construction, Inc. General Contractor.
With the health of its shoppers in mind, SM City Butuan is on the forefront of safe malling enforcing high-standard hygiene checks and health protocols in the city. These include mandatory face masks and shields and temperature checks and sanitation upon entry, as well as Trace Together a smart approach for contact tracing with a QR code.
All of these are part of SM's commitment to continue serving and supporting communities by ensuring that everyone's safety is always a top priority.