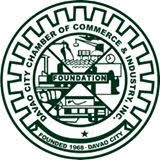 As the COVID-19 pandemic continues to pose significant challenges to the business community, the Davao City Chamber of Commerce and Industry, Inc. (DCCCII), together with its partners, namely: Department of Science and Technology XI, Department of Trade and Industry XI, Commission on Higher Education XI, and Department of Information and Communications Technology- Mindanao Cluster 3 under the Davao  Regional Inclusive Innovation Center (RIIC) are set to conduct a Business Impact Survey (BIS) by the third week of November in order to get the real picture of the impact of the pandemic on the business community, particularly on micro, small and medium enterprises (MSMEs).
The BIS is part of the Innovation for Business Recovery (IBR) plan developed by USAID Science, Technology, Research, and Innovation for Development (USAID-STRIDE) seeks to address the priority challenges of MSMEs through developing innovations and ways forward for business recovery and continuity amidst the pandemic.
USAID-STRIDE has coordinated with different partners on the ground through its Regional Inclusive Innovation Center (RIIC) in Davao to roll out the first phase of the IBR plan. RIICs were established in four pilot areas across the country, including Davao, to link the government, the private sector, and the academe in order to steer regional innovation in a unified direction. Davao RIIC, branded as Innovation through Science, Technology, and Risk-resilient based Initiatives toward Knowledge Economy or iSTRIKE Davao, chose DCCCII, the largest chamber of commerce in the region, as its anchor organization to represent the industry and as lead of the project.
Innovation was the theme of the 46th Philippine Business Conference and Expo last October spearheaded by the Philippine Chamber of Commerce and Industry, which the DCCII is affiliated with.
Following the BIS, a series of Rapid Needs Assessment (RNA) and Suggestive Next Steps (SNS) sessions will be carried out by University of the Philippines- Mindanao School of Management for participating firms and research partners in order to further understand the current situation of MSMEs, identify their priorities, and assist them in accessing specific innovation programs that will address their needs before the actual conduct of the Innovation for Business Recovery (IBR) Strategic Plan formulation.