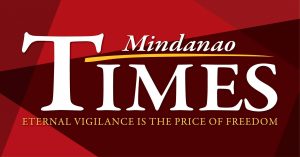 THE outreach  activity in a village in Kapalong, Davao del Norte benefited about 900 members of the Ata Manobo tribe on Tuesday.
1Lt Amadeuz Celestial, 60th Infantry Battalion Civil- Military Operations officer, said the activity, which the military unit conducted in coordination with the municipal government in Sitio Natapod included distribution of fruit tree seedlings from the provincial government and school supplies from the district office of the Department of Education.
The Municipal Social Welfare Development Office also distributed food  packs, hygiene kits, and  medicines; while the Rural Health Unit conducted free health checkups and free haircuts.
The activity, dubbed as "Serbisyo sa Gobyerno Gidala sa Baryo," was successful even as those who supervised it had to endure a three-hour ride along the rugged slopes of Pantaron Range, said Celestial.
The activity was part of the campaign of the government to provide basic social services to  members of the indigenous peoples and other groups in the hinterlands as well as to lure those who have become outlaws to return to the folds of the law.