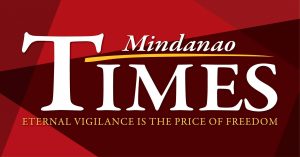 LAW ENFORCERS shot dead a forest ranger during an operation against illegal drugs in Bangkal Wednesday afternoon.
Maj Sean C Logronio, Talomo Police Station commander who led the operation, identified the suspect as Ronel T. Revilla, 38, of Catalunan Pequeño and a forest ranger of the Department of Environment and Natural Resources (DENR) in Mati City.
Logronio said Revilla was a high value target as he was eighth in the list of targets of the Regional Police Office Directorate for Intelligence for being involved in illegal drugs activities.
Based on the report, a police officer was trying to buy shabu from the suspect when the latter, sensing that he was being monitored, tried to draw his gun. The police officer tried to grab the weapon as scuffle ensued resulting in the gun firing accidentally.
The suspect tried to escape, but other members of the raiding blocked the way of his car which resulted in a shootout.
"Unfortunately, as the authorities opened the car door to arrest him, the suspect attempted to shoot them which prompted the police to return fire and shot the suspect. He clearly did not want to be arrested," said Logronio as the team brought the suspect to the Davao Adventist Hospital where he died.
The raiding team also recovered from him 15 sachets of shabu, marijuana seeds, a handgun, ammunition, P28,300 in cash and the vehicle that he was driving. Law enforcers estimated the value of shabu at P890,000.
Logronio said the operation was the result of a monthly surveillance on the activities of Revilla.