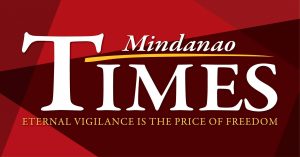 ELEMENTS of Task Force Davao supervising the checkpoint in Sirawan arrested two armed individuals as they were passing through allegedly with about P60,000 of shabu on Wednesday evening.
The military team identified the two as Macky Niño Topinio, 30, of Mountain Dew St., Iwah, Dumoy; and, Shaun Paul Lee Tahil, 27, single, self-employed and resident of Labaka, Tambacan, Barangay Lizada, Toril,
The report said the two yielded three firearms, 11 sachet of shabu and other personal belongings.
The two, it added, were on board a four-wheel vehicle coming from Sta. Cruz, Davao Del Sur on its way to Toril when the team flagged it down for inspection.
This resulted in the arrest of the two as Col. Consolito Yecla, commander of the unit, said one of the suspects "was already holding a loaded cal 45 pistol on his lap when he was surrounded by TFD personnel. The immediate action and discipline of our troops prevented the possible bloody confrontation with the drug couriers."
Lauding the action of the soldiers, Yecla said the TFD-supervised checkpoints seized about P10.5 million in illegal drugs this year as their professionalism resulted in no human rights violation committed.