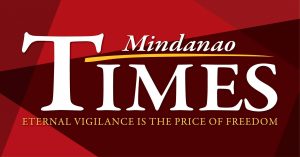 LAW ENFORCERS arrested three individuals, including a housewife, in two separate operations on Tuesday evening.
First to be arrested were a man who got of jail a year ago and his companion during an operation for illegal drugs at an apartment in Purok 4, Gravahan, Matina Tuesday; while the housewife was arrested about two hours later at the corner Leon Garcia Street and Sta. Ana Avenue. 
Major Ricky Obenza, commander of the Tugbok Police Station, identified the two as Philip Clint Llaño Gerasmio, 36, a resident of the place and Silqueen Sigue Eslais, 35 of Kilometer 10 Suha Village, Sasa.
Obenza said Gerasmio, an online seller, has been among those being monitored for selling illegal drugs as last year he was released from detention after availing of a plea bargaining agreement.
He added the two were handcuffed as they tried to sell a sachet of shabu for P1,000 to a police officer who pretended as buyer. 
The police report said the two also yielded six sachets of shabu weighing 12 grams with a street value of P110,000.
Meanwhile, Major  Estrello Ramiso, commander of the Buhangin Police Station, said the housewife, Airah Cabellon Malang, 31, married, female, housewife and a resident of Purok 4-A, Brgy 23-C, yielded about P90,000 in shabu when she was arrested.
Ramiso said Nalang, considered as street level target, was arrested with three sachets of shabu and P500 in cash. She also had a government-issued identification card with her name on.
Law enforcers were still preparing the cases against them as they have been detained at the police stations.