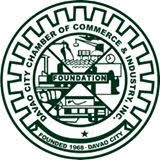 Following the successful launch of the first-ever virtual Davao Agri Trade Expo (DATE) online exhibit last October 30, 2020, DATE 2020 kicks off its month-long webinar series on November 10 with a discussion on the opportunities and challenges of Philippine agricultural logistics. The webinar was streamed live on Zoom and on Facebook.
In his presentation, ECCP Southern Mindanao Business Council chairman Mr. Antonio Peralta provided an overview of the Mindanao logistics sector and enumerated recommendations on how the government can address farm-to-market logistics challenges. On the other hand, Regulatory Bureau of Plant Industry assistant director Mr. Andres Alemania, MPA explained the steps on how exporters can secure plant quarantine clearance, phytosanitary certificate, and domestic clearance from the bureau.
According to DATE 2020 chair and Davao City Chamber of Commerce and Industry, Inc. (DCCCII) Vice President for Industry Cherrylin Casuga, "Modernized agriculture logistics network is the key to accelerating the modernization of agriculture, improving the efficiency of agricultural production, and upgrading the market for agricultural products."
The next DATE webinar will be on November 17, 2020 and will tackle Innovative Finance Opportunities for Inclusive Agribusiness. For inquiries, interested participants can contact the DATE Secretariat at (082) 234-8707 or 0977-490-7611/0951-068-1934.
Meanwhile, the DATE 2020 online exhibit continues to draw more online visitors. The exhibit currently has 43 virtual exhibitors from different cities and provinces across the Philippines, and more exhibitors are expected to join in the coming days since the exhibit will run until June 2021.
"Online DATE is envisioned as an innovative and safe approach to link more people online with our agribusiness enterprises, to help them engage in the digital economy, boost recovery and resilience as we all engage the new normal," DCCCII president John Carlo Tria said.
Visit www.davaochamber.com/date to connect with other agripreneurs.
The DCCCII also continues to remind members and the business community to observe and sustain health protocols to prevent the transmission of COVID-19 in the workplace.