SM Lanang Premier and SM City Davao held a back-to-back virtual Christmas launch at their respective malls last November 7 and 8 via Facebook Live and Sky Cable Channel 53.
Amidst the challenges of the pandemic, the two SM Supermalls in Davao City proceeded with their annual Christmas tree lighting and announcement of their corresponding Christmas -related events.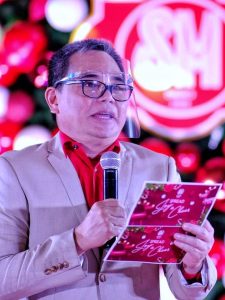 "2020 has been a challenging year but we assure our shoppers the warmth and happiness of a perfect Christmas dahil ngayong Pasko sama-sama tayo," said SM Supermalls Mindanao regional operations manager Engr. Jonathan Nick D. Santos during the SM Lanang Premier event.
From inspiring Christmas on-ground displays and activation, exciting holiday promos and deals, to new online shopping experiences, Santos said SM Supermalls remain to be the place "where Christmas magic happens".
Meanwhile, vice president of Mindanao operations of SM Supermalls Oliver John Tiu also stated that "SM wants to be a part of the Dabawenyos' Christmas joy"  at the SM City Davao activity.
"It may be far from what we imagined it to be but if we continue to help and uplift each other, we hope to bounce foward stronger together," Tiu said.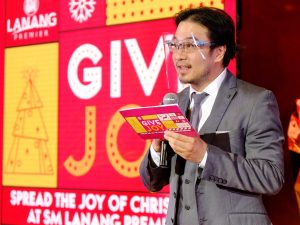 With the malls' #ShareHopewithSM promo, shoppers can nominate frontliners to allow them a chance to win SM gift certificates.
SM Supermalls is also bringing back their "Bears of Joy" project where shoppers can purchase a pair of toy bears for PhP200 – one they can keep for themselves and the other, they can donate to charity.
"We're also taking BDO's Pamaskong Handog for the OFW to another level, connecting them with their families so that they can celebrate Christmas together," Tiu added.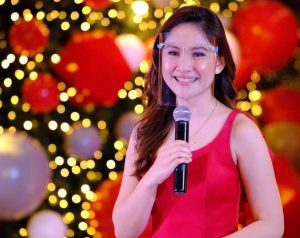 SM City Davao has also partnered with the Department of Trade and Industry for the Christmas Market that will open on November 13. The activity aims to help rebuild local businesses affected by the restrictions of the pandemic.
Moreover, SM Supermalls has scheduled their respective 3-day sale in time for holiday shopping:  November 13 to 15 for SM City Davao and November 27 to 29 for SM Lanang Premier.
The malls' online Christmas launch featured performances by Dabawenyo artists, such as Archie Udaundo, Jomark Tumala, Kenneth Tadong, Jozelle Tacsanan, Adele Nicole Yu, Jhon Bernard Hernandez, Alexiz Ritz Abaya, Rovelyn Marquesa, and Kris Kyle Quinco, with the participation of ballerina Maila Jean Habagat.