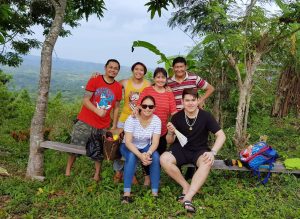 IF THERE is one lesson that we all learned from this pandemic is knowing that we have the capacity to adapt to the demands of the situation.
It was in 2016 when entrepreneur Ramil Jacob Castaneda's family started their farming business with RFC Natural
Farm in Barangay Malamba, Marilog District. Their sole goal was to grow cacao in their own farm.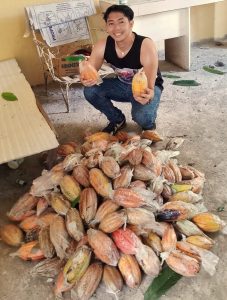 "My lola Teodora dela Rosa Castaneda inspired me to become a farmer. With 12 children, she was able to provide their needs from selling fruits, rice, corn, and peanuts all grown from her farm. At a very young age, she has taught us the importance of food security and how to take care of business," he said.
But as a nurse, Castaneda had zero hands-on farming experience. So he decided to educate himself by attending various seminars including Korean natural farming and JADAM organic farming. This was where he learned about the value of having less input but yielding greater output. As most farmers struggle with the cost of fertilizers, Castaneda found the use indigenous resources that can be easily sourced in his farm.
"When we bought the farm, there was no crops except for a few cacao trees. Then, I was advised to plant fruit trees to provide shade to young cacao trees. So we planted banana, durian, marang and other fruits," revealed Castaneda. This allowed him also to increase production and sales.
He also got help from Louie Cena of Auro Chocolates, who taught him pruning techniques and caring for cacao trees and pods. When harvest time came, he met up with chef and chocolatier Paul Perez and gave him the basics of tablea and chocolate making. This eventually gave birth to RFC Tablea early this year.
"My goals soon extended to have my own chocolate factory and proving to the world that, as exemplified by Malagos chocolate, Davao chocolates can compete with international brands," he said.
Everything went smoothly as planned, farming and business-wise, until COVID-19 happened. With diminishing demand on cacao, Castaneda immediately looked for alternative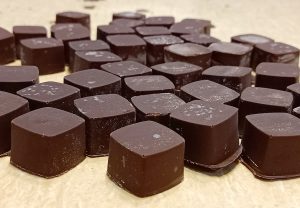 means to sell their products. Instead of feeling despondent, the situation even allowed him to become more creative.
"The best lesson I have learned from this pandemic is to be always prepared at all times because we cannot foresee future crises but we can be ready when it comes," he said.
With a clamor for healthy products, they urgently produced their now-bestselling calamansi concentrate, and of late, they also found a growing market for specialty cakes where there tablea found new life.
Incidentally, baking is not exactly a stranger to Castaneda as his family used to own a bakery when he was young. In high school, he helped in the business by baking brownies and butterscotch that he sold to his classmates.
"We are glad that our customers have come to love our Tablea Triple Chocolate Cheesecake. I am very proud of this cake because it is made from our fresh tablea from our farm," he said.
Locals have also found love in their Matcha, Taro, Blueberry and Coffeecrumble cheesecakes, as well as their other pastries, which use chiffon as base cakes.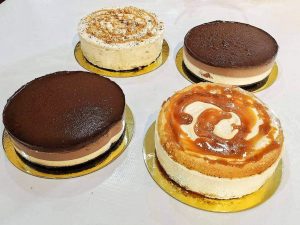 According to Castaneda, he always try to find ways to innovate and create knowing that it is not only his business that is affected by the crisis but also his fellow entrepreneurs.
"This is an opportunity for us to empower other farmers. Tough times have shown us that farming and food production is crucial and must be given importance at all times," he said.
In this pandemic, Castaneda wanted to share his experience and teach people on how to not give up.
"I know friends who's businesses are adversely affected by the pandemic but life does not end there. For entrepreneurs who have extra funds, it's a good time to diversify. I know that this is just a trying phase but together we can survive this," he added.
Surely, if only her grandmother were alive today, she would've been so proud to see how well she has inspired her entrepreneurial grandson.