The city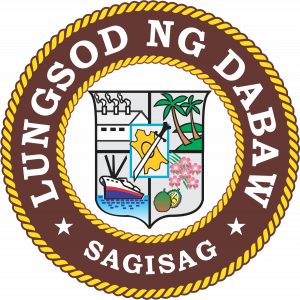 government issued on Tuesday the executive order for the implementation of the DQR (Davao Quick Response) code system to be implemented on November 7.
The executive order, which Mayor Sara Duterte signed on that day, provides the guidelines for the implementation of the system which is part of addressing the spread of the coronavirus pandemic (complete copy of the executive order can be found here).
It took note of the report that the dedicated beds of Southern Philippines Medical Center for Covid-19 cases have been filled.
It added: "The paper and pen contact tracing form in establishments have severely compromised privacy of data and is a potential source of transmission of the virus."
It also pointed out that there is a need to limit the movement of the people in the city to accessing essential goods and services and for work business purposes only "in keeping with the purpose of a community quarantine.
It also pointed out that there is a need to institutionalize the implementation of the DQR code system for data gathering and electronic data storage and eliminating person-to-person interaction.
Under the order, anyone who does not have the code cannot travel within the city or enter the city as law enforcers will ensure that, especially in checkpoints and barangay patrols, everyone is inspected. Also tasked to implement the code systems are business establishments and offices.
The mayor last week cautioned the residents to keep their codes confidential to prevent identity theft.
Those of vulnerable age, under Section 4 of the order, particularly those below 18 and above 65 "will be issued a DQR that will indicate that they are part of the vulnerable sector to forewarn the checkpoints, offices and establishments."
Among those allowed to scan the codes are law enforcement personnel supervising the checkpoints and streets and barangay officials who are in uniform and are conducting random inspection of the streets.
Also allowed are government offices and private establishments, including markets, malls, stores, places of worship, schools and event venues as these places are required to "prepare their online and offline scan for all individuals entering and exiting their area."
Those who are allowed to scan the codes are required to keep the records confidential based on the Data Privacy Act and are only allowed to share the data with the City Health Office.