The COVID-19 pandemic may have affected production and sales but this hasn't stopped Davao City-based chocolate manufacturer Malagos Chocolate from adding a few more feathers to its cap at the recently concluded Schokoladen Gourmet Festival in Hannover, Germany.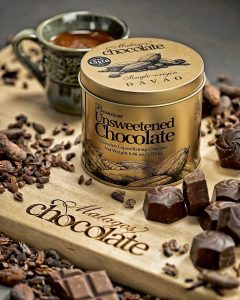 In the festival's World Drinking Chocolate Competition, Malagos Chocolate won 4 golds for Plain/Origin Dark Drinking Chocolate (made with water), Growing Country, Chocolate Maker, and Direct Traded categories, and a bronze for Plain/Origin Dark Drinking Chocolate (made with milk) category.
The World Drinking Chocolate Competition celebrates the origins of chocolate as a drink and comes with a revival of high-quality drinking chocolate within the craft chocolate movement. The results were announced during the virtual holding of the festival last October 25, 2020.
"What makes our latest victory even sweeter is that our Unsweetened Chocolate is the base throughout our entire product line. It is our purest with only one ingredient, the fermented dried cacao bean. This is a validation of our never-ending quest for excellence in the field of cacao farming and chocolate-making," said Rex Victor P. Puentespina of Malagos Chocolate/Malagos Agri-Ventures Corporation.
With their latest triumph, Puentespina said that their multi-awarded chocolate has gone full circle.
"Back in 2015, it was in this same category that we were able to claim our first international award, which placed the spotlight on Malagos and Philippine cacao," he expounded.
Aside from receiving acclaims from different prestigious global chocolate experts, their cacao farm in Davao City's Baguio District was also recognized as one of the producers of the Best 50 Beans in the World at the 2017 Cocoa Excellence Programme in France.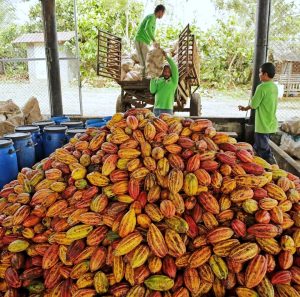 "We share and dedicate these international recognitions to the hardworking Filipino farmers. Truly grateful as well to those who continue to support and cheer us on during these tough times," Puentespina said.
He also recognized all Filipino chocolate makers "who make great chocolates and help place the Philippines on the chocolate map of the world" while strengthening the country's role as a major player in the global cacao industry.
In spite of the challenges of the times, Puentespina further said that they continue to improve their products especially their fermentation processes as they learned that it is in this level of chocolate making that heavily influences the flavor.
"Traditional sales methods may have slowed down but we're thankful that we were able to ride the shift to digital and e-commerce early on," he shared.
According to the chocolate maker, a number of people have become more enterprising during quarantine, creating a massive influx of new customers for the brand, particularly chefs and home bakers who have taken to social media to vend homemade products using Malagos Chocolate.
"These shifts have definitely become the new normal as people say, and we have no choice but to adapt to safer and more efficient ways of doing business the Malagos way," said Puentespina.
The Schokoladen (German for chocolate) Gourmet Festival is an event that gathers the world's finest chocolate manufacturers and chocolates and celebrates good and fine chocolates. The competition was organized by the International Chocolate Awards in partnership with the Schokoladen Gourmet Festival, powered by Germany-based Chocolats-de-luxe.de.