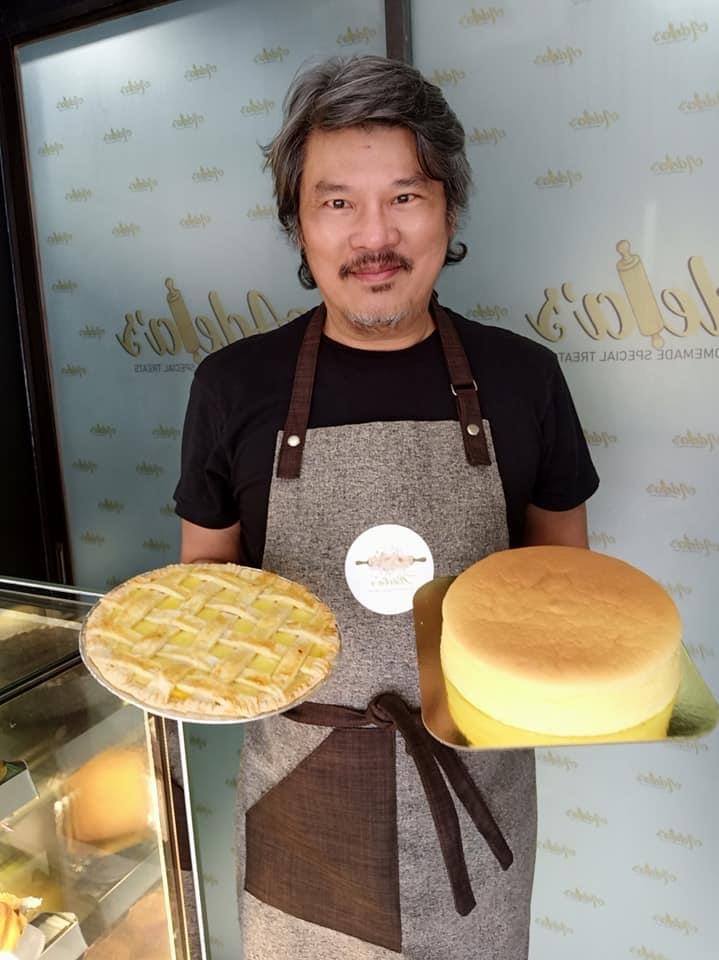 IN modern China, the number eight (8) is associated with wealth. It is considered the luckiest of numbers. Eight is believed to invite great wealth and fortune. So when the eighth son was born to Davao businessman Lui Eng Pio and commercial baker Adela Lee on May 1, 1961, you could imagine their happiness that their son they named Erwin Lee Tan would bring prosperity to the family. Lui Eng Pio and Adela Lee would eventually have seven boys and seven girls to raise. "I was already in Grade 6 when my father acquired his Filipino citizenship and chose Tan for his family name," explained the lovable Erwin as he added, "Although I am officially 59 years of age, in Chinese tradition I am already 60. Tigulang na and enjoying so much of my beautiful life."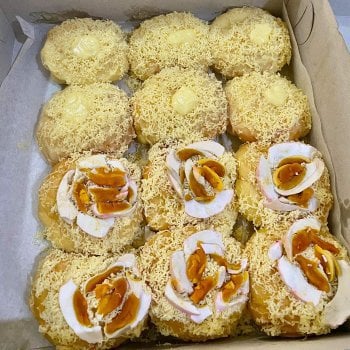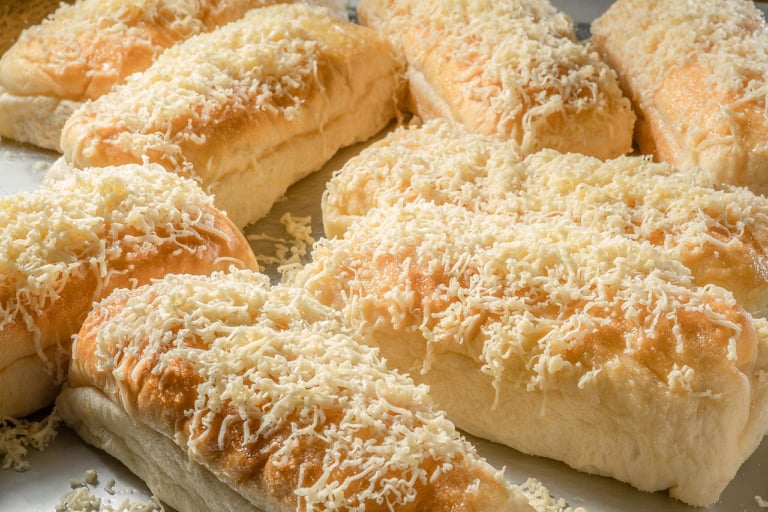 After his high school graduation, the artistic Erwin left for Manila to study Interior Design at the Philippine School of Interior Design (PSID). However, it was his dear friend and mentor Louie Mamengo, then considered as one of the brightest stars of Philippine fashion, who told him that "there is no money in interior design" after spending two years at PSID. Thus, Erwin made the big leap to study fashion design at Slim's Fashion and Arts School with Mamengo as his mentor. Erwin opened ever so confidently his first dress shop in Binondo catering mostly to Chinoy clients. Four years later, he opened Kasuotan in Davao with the prim and proper and so talented Otoi Mercado as manager and house designer. With his artistry matched with his innate sense for business acquired from his hardworking parents, Erwin Lee Tan's Kasuotan managed to acquire a good following from Davao's fashionistas especially those coming from Davao's influential Chinese-Filipino community. "Erwin's style is towards the eclectic side since he doesn't stick to one form or silhouette; and he is basically trend-based," describes Otoi Mercado of Erwin Lee Tan's fashion.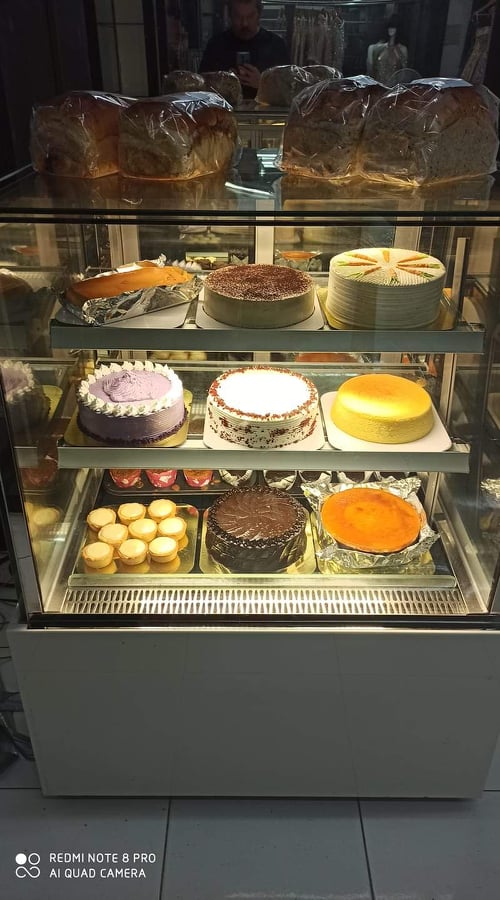 It was in the year 2000 when Erwin Lee Tan felt the responsibility to take care of his ailing mother and decided to settle back to Davao to personally manage his fashion business as well. "I was doing missionary work for Pat Robertson's 700 Club while looking after my mother when I came back to Davao. Exposure to my mother's Nene Bakery in Padada at a young age taught me the basics of baking. My mom's love for baking was compelling that it got to me. Mind you, we are all good cooks in the family; but I am the one who is more patient, diligent and passionate when it comes to baking. I used to teach for free the basics of baking after our church services in the past. I would bake goodies for charity and share the good news about Jesus. Sharing is, indeed, a blessing," revealed Erwin which amazed me about this gentle hunk of an artiste.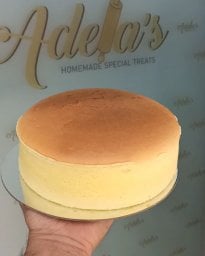 "To improve my baking and cooking skills, I studied on a more professional level at the acclaimed Heny Sison Culinary School and the Sylvia Reynoso Culinary Art Studio in Manila. At 55 years of age, I went to Osaka, Japan, and enrolled myself at the ABC Cooking Studio to learn to cook including baking breads and cakes. I love this Japanese cooking studio as it offers a casual and friendly environment where people can have fun while learning to cook delicious food and bake the best breads and cakes." It was also while in Japan that Erwin's love for Japanese fashion designers like Issey Miyake and Yohji Yamamoto developed. And shopped he did for these expensive Japanese creations.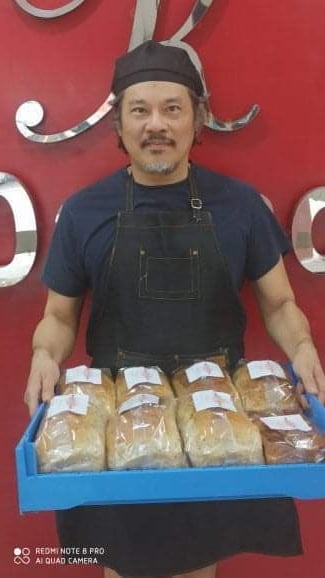 It was during the Covid pandemic this April when Erwin Lee Tan finally decided to launch his Adelas Treats in the same commercial unit along JP Laurel Avenue where his K Davao Atelier is located. "My specialties are breads and pastries done in the Japanese method. Clients keep coming back for my classic ensaimadas, cheese rolls, Japanese cheesecakes, Japanese lava cheese tarts, whole wheat loaf with chia seeds, shokupan, just to mention some. My special artisan breads are fluffy, moist and melt-in-the-mouth. I am truly grateful that my customers keep coming back for more; and it really encourages me to give them more varied products to taste. Who doesn't love breads and cakes? I've become popular as a baker this time because I produce things that put people in a good mood, things people order for happy events and memorable gatherings. Baking lets you create things that everyone can enjoy.
This is a new career for me which I truly enjoy. Success is so much sweeter this time around," said Erwin who is always in his fashion atelier cum bakeshop manning ever so seriously his businesses.
"in this business where there are lots of competition, you have to be the original, the best, and the only one baking the kind of delicacies you make. You have to be a fabulous baker and a fabulous marketeer of your products as well. Your customers will spell your success so you have to make them happy so they'll become your repeat customers. Always make your customers' experience memorable," said the wise baker that is Erwin Lee Tan of Adela's Treats and yes, K Davao Atelier.