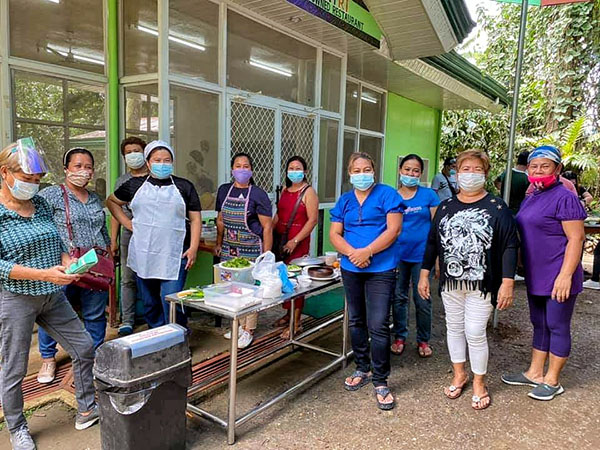 DAVAO del Sur is pushing for culinary tourism as one of its tourism portfolios as the province embraces the new normal. This was revealed by newly installed Provincial Tourism Officer Kervin Kyle Elijay during the Community Culinary Training for local chefs and food handlers last October 21 to 22 at the Lao Integrated Farm in Bansalan, Davao del Sur.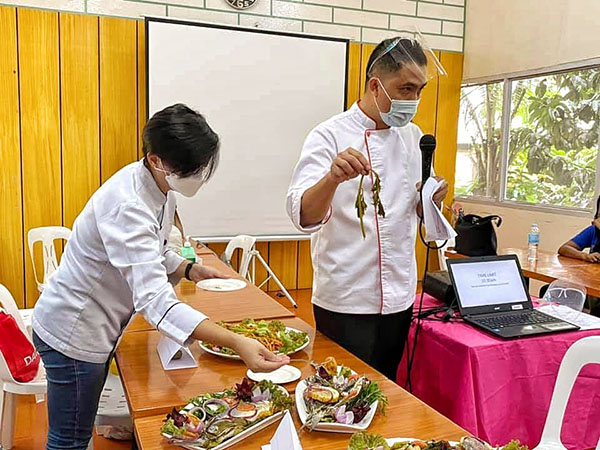 A collaborative project of the Provincial Government of Davao del Sur under Governor Douglas RA. Cagas and the Department of Tourism Xl under Regional Director Tanya Rabat-Tan, the training featured lectures by Dusit Thani D2 Davao's Executive Chef Alex Destriza and the hotel's quality control Chef Maggie Lim.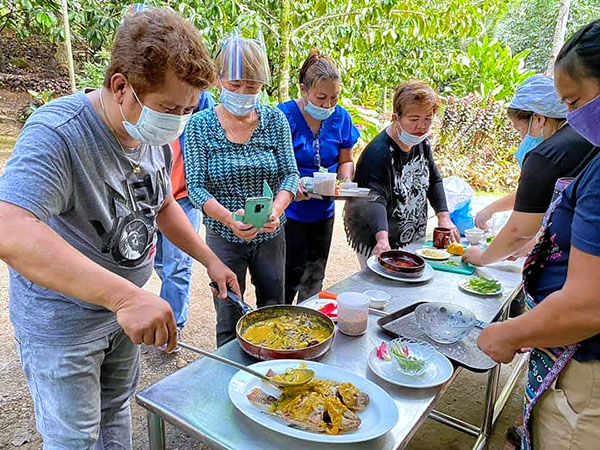 "We want to capacitate our local chefs with basic knowledge and understanding on cooking techniques and ways on how to protect their food business through food safety and hygiene as we prepare for the return of tourists," said Elijay.
The said training was attended by 27 participants – a mix of food caterers, carinderia owners, local pastry and restaurant chefs, and community cooks from Kiblawan, Bansalan, Matanao, Sta. Cruz, Hagonoy, Sulop, Padada, and Digos City.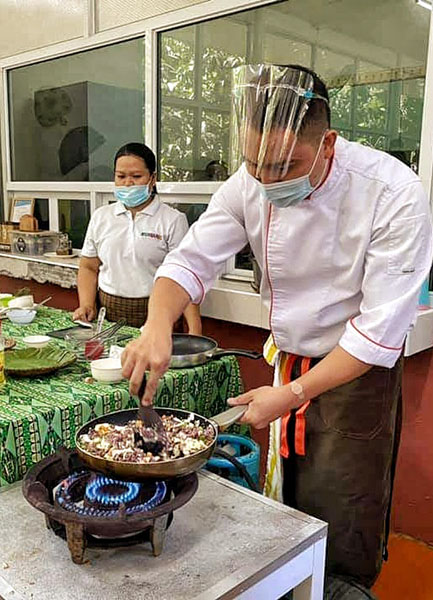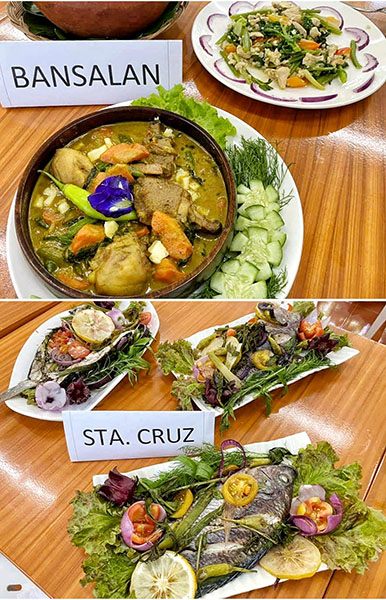 During the training, the resource speakers discussed various topics and performed demonstration on basic cooking methods, menu planning and categorization, basic food safety and food hygiene, and cleaning and maintaining kitchen and kitchen equipment and its premises.
Davao del Sur is known for various rice and coconut-based delicacies, such as bibingka, tupig, among many others. To showcase local cuisine, Destriza and Lim cooked some fares that use coconut and organic meat, such as tilapia and chicken, prepared with organic ingredients harvested from Lao Integrated Farm.
"In our culinary tourism, we also want to highlight indigenous food, especially those from the Bagobo tribe, and later explore possiblilities of learning and promoting other tribal cuisines that we will include in our unique menu," he said.
According to Elijay, their office will soon undertake an in-depth study on the province's culinary history to better understand local food preparation.
"More than ever, Governor Cagas have always wanted the people of Davao del Sur to appreciate and patronize our local produce. Through culinary tourism, we can share the interesting stories and the people behind our cuisine as well, " the PTO said.