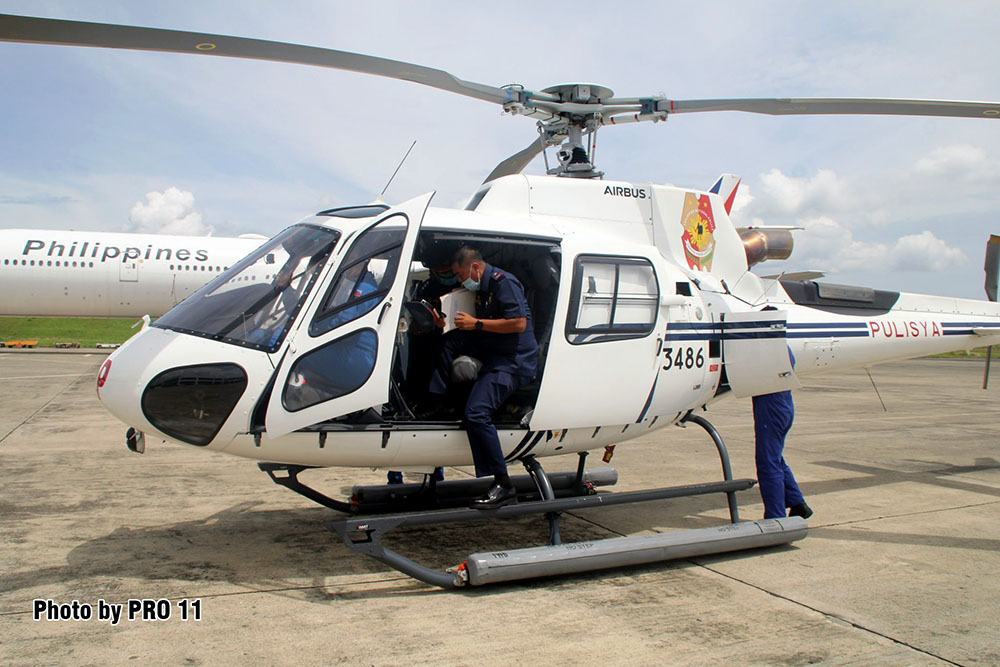 TWO H125 helicopters from the Philippine National Police Special Action Force Air unit were deployed to the Police Regional Office XI on Saturday.
Brig. Gen. Filmore Escobal, the director of PRO XI, together with Brig. Gen. Luisito P. Magnaye, deputy director, SAF Air Unit, conducted an aerial inspection of the proposed location for the air station to be established in Davao Region.President Rodrigo Roa Duterte earlier directed the PNP to deploy its air assets to Mindanao to assist in law enforcement operations, conduct of tactical, search and rescue, disaster relief and urgent field/staff flight operations.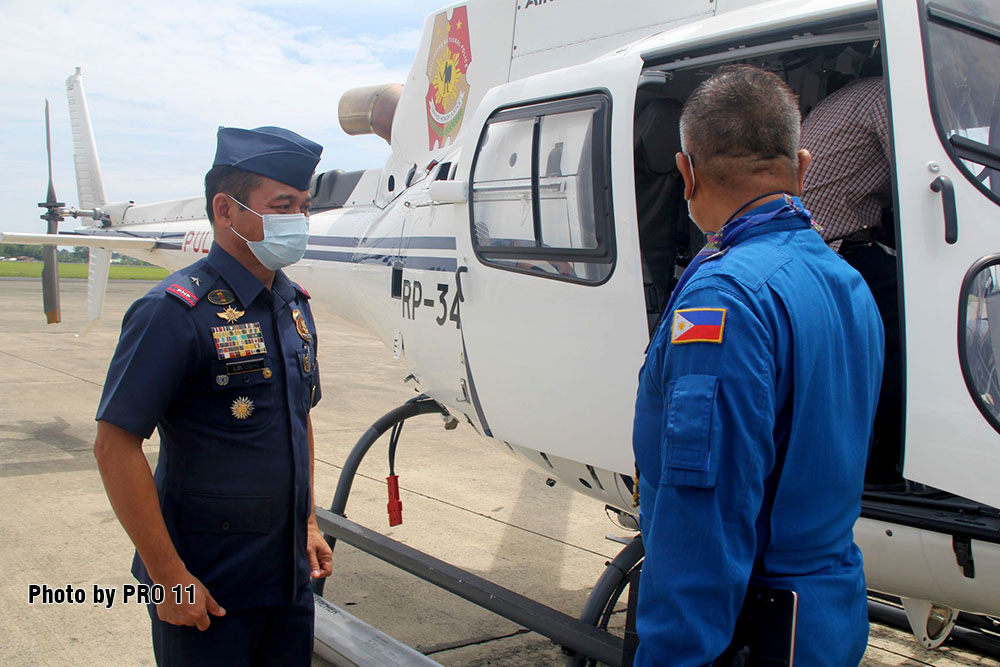 In preparation for the operationalization of PNP Air Unit in Davao region, Escobal pledged to facilitate the usufruct agreement between the local government of the Island Garden City of Samal, where the proposed station would be established.
"The deployment of H125 helicopters in our region is an upliftment and advancement of the police service," He said.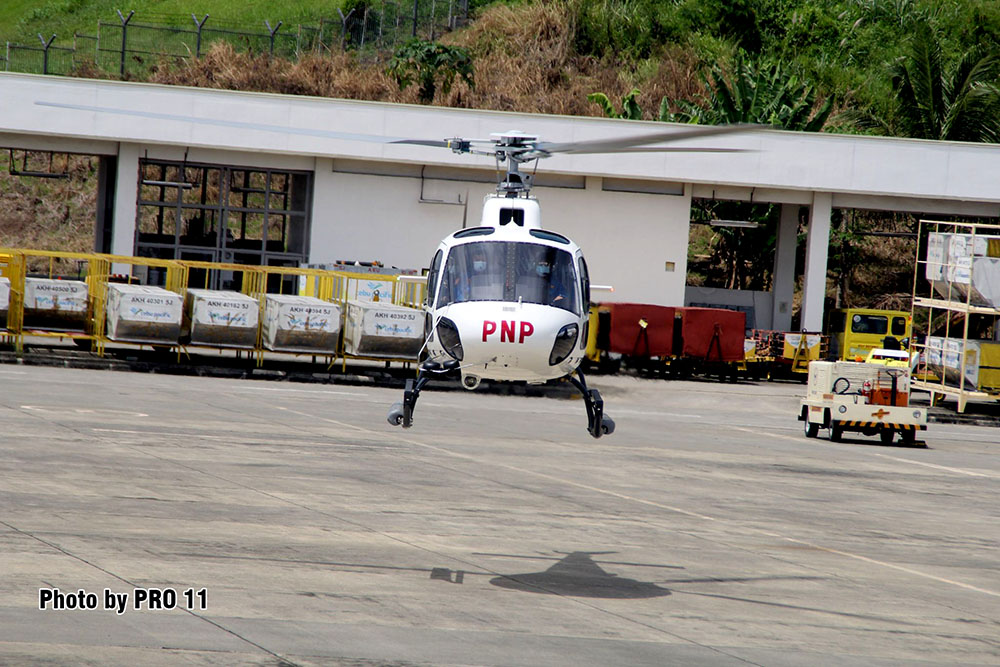 "By having the said helicopters, the police operation, especially those that need urgency and speed and those that need aerial support, could be performed faster and more efficiently. Furthermore, airlift support would be readily available if needed," he added.