MAYOR Sara Duterte signed an executive order moving the curfew to 7 p.m. beginning 12 noon of Oct. 15 until Dec. 31, following the recent spike in COVID-19 cases in the city.
Executive Order No. 55 enforced a curfew in all public places starting from 7 p.m. to 5 a.m. every day.
"Kani siya base ni siya sa mga interviews sa atong mga COVID-19 patients (This is based on our interviews with the COVID-19 patients)," she said. "We deemed it necessary to regulate the activities that are not essential."
"There is a pandemic and it is a public health concern, so we need to prioritize public health and general welfare," she added.
She said in yesterday's radio program, the Roxas Night Market, which resumed operations on Sept. 12, will only open for two hours–from 5 p.m. to 7 p.m.
In May this year, Davao City imposed an 8-hour curfew from 9 p.m. to 5 a.m. to discourage people from going out and slow down the transmission of the virus. On Aug. 3, Duterte lifted the curfew, along with the food and medicine pass, as she encouraged people to "self-regulate.
In April, Duterte imposed a 6 p.m. to 6 a.m. curfew when the city was placed under the enhanced community quarantine.
"Why do we need to lift food and medicine pass and curfew? It's because we want people to self-regulate. We remain under quarantine, and it's called a modified general community quarantine," she had said back in August.
The 7 p.m curfew will cover everyone, except:
1. All government workers who are on duty during curfew hours;
2. All private offices and establishments employees who time in and time out of work within the curfew hours, this shall mean to include their travel to and from their residence;
3. All medical doctors and veterinarians who need to work;
4. Workers of public utility companies (energy, water, internet, etc.) conducting
construction, maintenance or emergency activities;
5. Subsistence and business fishing activities, their vessels are subject to lawful
inspection by the Maritime Police, Task Force Davao, Navy or Coast Guard, if there is a reasonable belief that there is illegal activity or unlawful materials in the vessel;
6. Individuals attending the wake of a family member;
7. All medical, emergency and disaster cases.
Businesses, retail stores, and places of worship are encouraged to adjust their operating hours to comply with the curfew.
Liquor ban
The city will also impose a liquor ban starting 7 p.m. until 5 a.m. Nobody is allowed to drink in public places, such as roads, alleys, open spaces, and other similar places is prohibited every day at any given time. Sari-sari stores will also close down at the curfew hour.
Just last month, Duterte issued an executive order that effectively lifted the 24/7 ban on alcoholic beverages.
"We are not going to lift the liquor ban for your own sake," she addressed Davaoeños. "We will lift the liquor ban for the businesses and for the people who are employed in the liquor businesses, not for your own happiness."
All karaoke and videoke activities inside the private property should be stopped starting at 10 p.m. until 5 a.m. The barangay officials are directed to coordinate with the police to make sure that the loud noise will not disturb the neighbors.
As of 5 p.m. on Oct. 11, the Department of Health's Davao Center for Health Development reported 76 new cases in the region, 66 of which are from Davao City, bringing the total number of active cases to 691.
Davao City also recorded 18 recoveries, from the total 25 recoveries in the region. Davao del Norte and Davao del Oro recorded three each and Davao Oriental reported one recovery.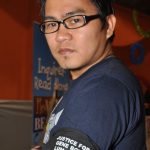 Associate Editor at Mindanao Times