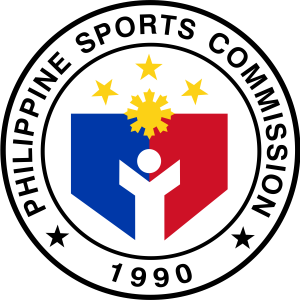 "TOGETHER, we continued with our endeavors all for the betterment of sports and well-being of the ASEAN community," warmly expressed  by the outgoing Senior Officials Meeting on Sports (SOMS) Chair and Philippine Sports Commission (PSC) Deputy Executive Director Merlita Ibay via zoom video conferencing last Thursday.
The country's stint as chair of the ASEAN (SOMS) comes full circle after leading the ASEAN delegates in 2019 with SOMS-9 and SOMS-10.
Ibay turned over chairmanship to Singapore's Ms. Tan Gee Keow, Permanent Secretary, Ministry of Culture, Community and Youth.
Through the sports agency, the country also renewed its commitment to the goals of the ASEAN body in promoting sports and cooperation among nations in the region amidst the COVID-19 pandemic.
"When the chairship of SOMS was handed over to the Philippines, I requested your support to ensure that the activities under our term be successful. My warmest thanks to all of you, as you never failed us," said outgoing chair Ibay.
The SOMS-10 witnessed the virtual gathering of Association of Southeast Asian Nations (ASEAN) states sports officials to discuss the implementation of the ASEAN Workplan on Sports 2016-2020, the commemoration of the ASEAN Sports Day, collaboration with institutions on sports activities aligned with the ASEAN objectives, and other relevant decisions.
SOMS-11, on the other hand, tackled ASEAN member states' responses to impacts of COVID-19 and ways forward on the development of the ASEAN Workplan on Sports 2021-2025.
The 3rd ASEAN SOMS PLUS JAPAN also took place headed by the Philippines, Singapore, and Japan discussing ASEAN-Japan Cooperation on Sports and Japan's contribution to achieving ASEAN Community Vision 2025 and the enhancement of the well-being of the ASEAN peoples.
Tracing its roots to Indonesia's recommendation of establishing the union, it was recognized that "sports is one of the most effective instruments in bringing about greater interaction among the ASEAN peoples."
Furthermore, since 2011, the ASEAN pronounced its pledge supporting initiatives to enhance cooperation in sports and sports-related activities as these are vital "to promote a healthier lifestyle for citizens of ASEAN Member States." (PR)