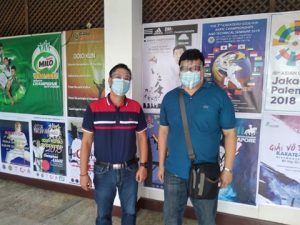 THE NEWLY completed Association for the Advancement of Karatedo (AAK) Davao dojo got the support of Philippine Sports Commission (PSC) Commissioner Charles Raymond Maxey over the weekend.
Maxey visited the AAK Davao dojo and took the time to have a chat with AAK Davao chief instructor and Karate Pilipinas Sports Federation Incorporated Region XI director Rommel Tan.
"I'm very grateful that despite the pandemic, AAK Davao through its chief instructor Rommel Tan invested this facility to continue their support and produce top-caliber karatekas from Davao and the region. I really appreciate what the AAK Davao is doing and will have their support from the PSC," Maxey said.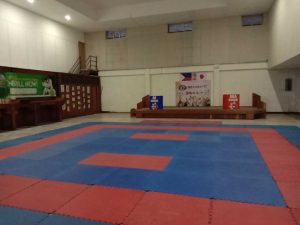 "We are happy that PSC Commissioner Charles Raymond Maxey visited the AAK dojo. We are still having online classes due to the pandemic however if there will already be a vaccine for COVID-19 and will flatten the curve, then we will be in full blast," Tan bared.
The AAK Davao dojo is complete with its standard mats for practices and follows safety protocol measures such as the no mask, no entry rule, as well as the use of sanitation and comfort sinks for handwashing.
PSC Commissioner Maxey also had a quick talk with Davao City Sports Council Incorporated President Dexter So who also joined the dojo tour.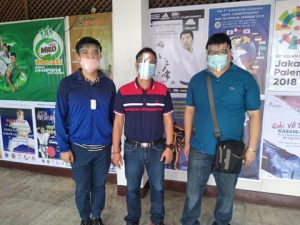 "I have known how the So family support sports even my time as a reporter. They too support local athletes as per giving honors such as the city's longest-running local sports award-giving body, the So Kim Cheng Sports Awards which is held annually," Maxey added.
Maxey also bared that the PSC will also support the upcoming activities of the Davao City Sports Council in fact will just wait for the right time when the pandemic is cleared.